Have something you've been meaning to say, but couldn't find the right time or place to say it?
To celebrate, LINE will be hosting a ceremony at Times Square, featuring appearances by Brown and Cony as well as plenty of LINE's iconic green to decorate the town.
As part of the celebration, we're offering a voice on Times Square's most iconic building to LINE users everywhere!
The messages of approximately 20 users will be chosen from a pool of submissions and broadcast on the world's most famous billboards.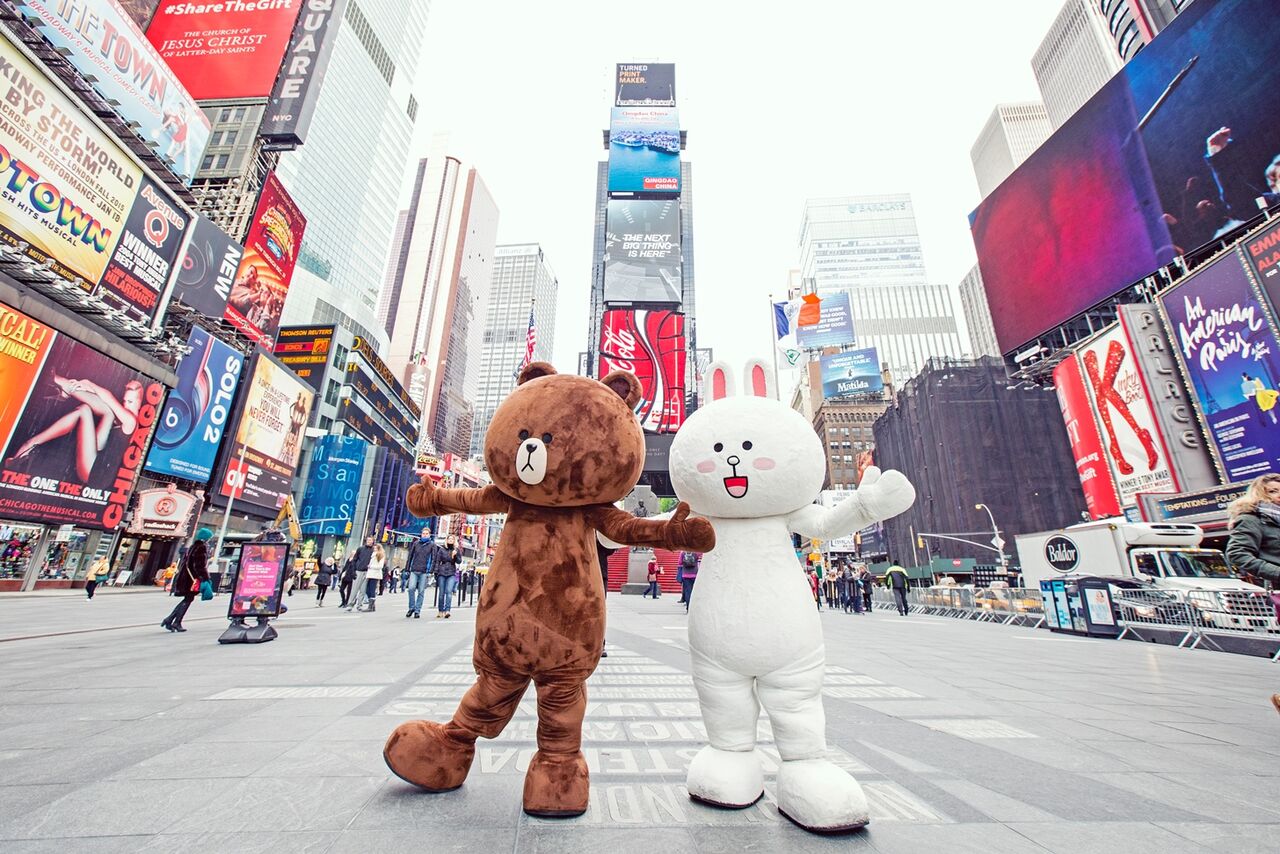 Messages will be broadcast on the highest screen of the building visible in the center as well as on the surrounding screens.
Let that special someone know how much you care about them by sending them an unforgettable message from the most famous screens in the world!
Your intended recipient won't have to go all the way to New York to see your message, as images of your billboard will reach them in the following days.
Brown will take it upon himself to carry your messages safely to Times Square, so be sure to participate if you're a Brown fan!
Read more