The new version of LINE (ver. 4.0.0.), released first on Android on 6th February, features the "Theme Shop", an in-app store for purchasing LINE themes. The new release also introduces "Delete Messages" and "Forward" buttons to the top of the chat screen, along with a flurry of additional new features, minor bug fixes, improved voice call quality, and more.
The iPhone (iOS) version of the update will be released at a later date.

An iOS version of the update has been released on 17th February.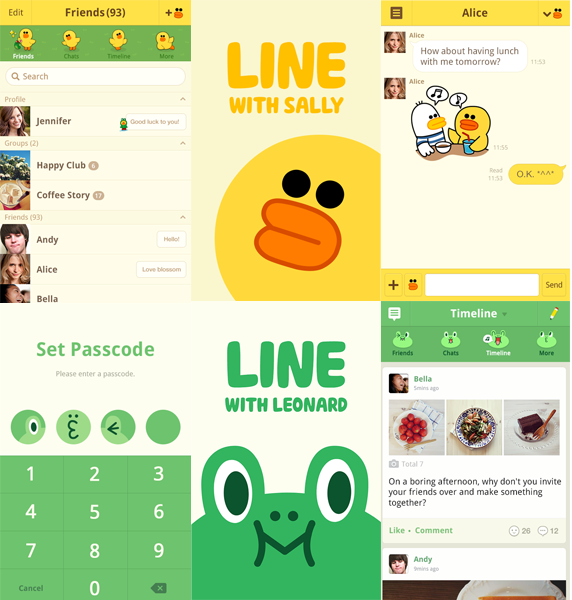 Purchase new designs for LINE with the Theme Shop
Themes, personalized skins that allow you to customize the look of your Friends list, chat rooms, menu buttons, and the overall feel of the LINE app, have been reborn into the Theme Shop. In addition to the Brown and Cony themes already available for free, now users can download all new paid themes.

Make the most of your LINE experience by choosing a theme to match anything from your mood to the change in seasons.
Theme details
2.
Select the theme you want and tap Purchase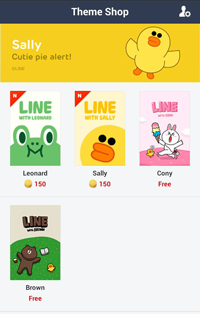 Themes featuring popular characters such as Hello Kitty, Rilakkuma, and more will be added in the near future, so keep checking back at the Theme Shop.
Delete and forward messages and images with new chat features
Now you can edit text and images in your own chats with the Edit Messages feature that includes options to delete and forward messages as well as save notes. Please note that the Delete Messages function only deletes the message from your mobile device's chat. The message will not be deleted from the chats of the recipients of the message.
Make the most of the new features
1.
Use the Delete Messages function to help you organize your chats by deleting unnecessary messages and making important information that much more accessible.
2.
If you have an image or message you want to show to a friend in a different chat, forward it to them.
3.
Save important messages to Notes such as information you want to remember and messages you want to show to members who may join the Group later.
Editing messages:
1.
Tap the arrow button in the top right of any chat screen.
2.
Tap Edit Messages to select from any one of the following – "Delete Messages", "Forward", or "Save to Notes".
3.
Tap any message to mark it for deletion, forwarding, or saving. When forwarding messages, you must also select the friend or Group Chat you want to send the message to.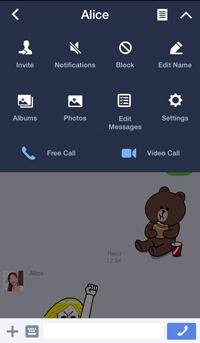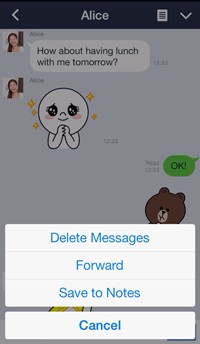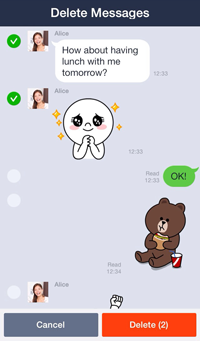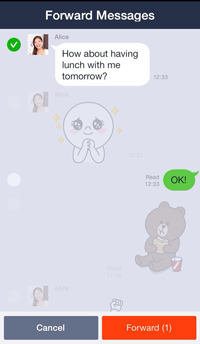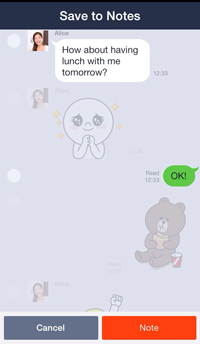 We also made the following updates in response to feedback we received from you!
1.
Increased the number of images you can send at one time in a chat to 20
2.
Added a prompt asking you to confirm whether or not to open a URL received from anyone not on your Friends list
3.
Added 2 new tones for messages (Settings > Notifications > Tone)
We here at LINE will do our best not only to add themes that will thrill you all, but also to make your user experience as smooth and convenient as possible.