Sales of the "Pray for the Philippines" charity stickers, proceeds from which will be donated to support victims of Typhoon Haiyan that struck the Philippines on November 8 last year, ended on December 31. Thanks to your generous contributions, a whopping JPY 58,773,190 was collected in total.* Good job, everyone!
We would like to extend our deepest thanks to every one of you around the world who donated to this project by purchasing these stickers.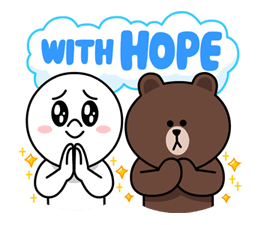 With the assistance of the Japanese Red Cross, the relief money was transferred to the Philippine Red Cross Society on January 10. The donated funds will be used in the relief and reconstruction efforts for the victims of Typhoon Haiyan.
Mr. Akira Morikawa, CEO of LINE Corporation, visited the Embassy of the Republic of the Philippines in Tokyo, Japan on January 15, and was warmly received by the Hon. Manuel M. Lopez, Philippine ambassador to Japan.
(Left: The Honorable Manuel M. Lopez, Philippine ambassador to Japan)
During the visit, the ambassador explained that while the areas affected by the disaster have made steps towards recovery, there is still much work to be done. He went on to say that LINE Corporation's continued support will be greatly appreciated.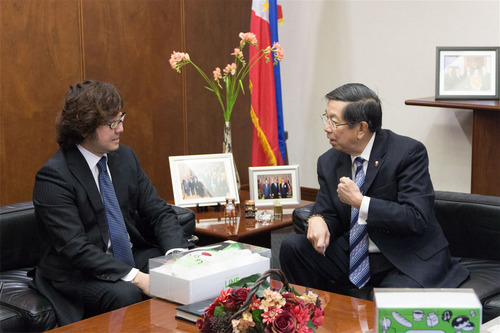 Our hearts go out to the individuals and families affected by this unexpected tragedy, and we pray for a fast and speedy recovery in the region.
*Transaction fees charged by app market operators Apple, Google, and the respective settlement service providers have been deducted from the total amount donated.