Introducing LINE Dash Girl, another great entry into the LINE GAME series! Sprint and jump your way through many stages collecting Coins and Diamonds and obliterating enemies.
How to Play
The controls are simply. Tap the right on-screen button to jump, and the left button to attack enemies. Timing is the key though, as you character never stops running.
The "Dash Time" gauge at the top of the screen fills up as you run farther and kill enemies. Once full, the gauge triggers an invincible super dash. Various items also appear to help you along the way.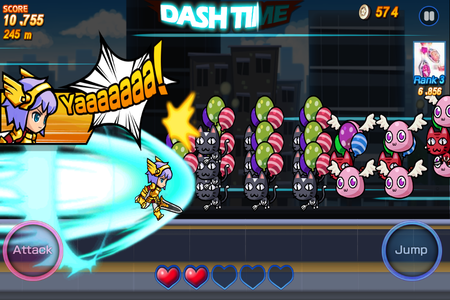 Customize Your Character and Defeat the Boss
Customize your favorite character with weapons and pets to suit your play style.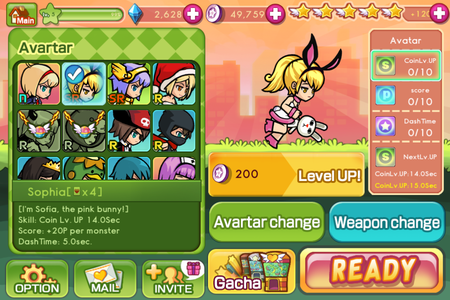 Bosses appear at the end of each stage. Defeat the boss to clear the stage and earn a big score bonus.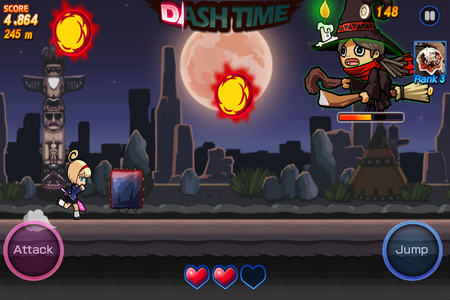 Link Up with Your LINE Friends

Boast to your friends when you beat their high scores. Your friend's image will appear at the point they died in a stage, so you can instantly see when you've surpassed someone you know.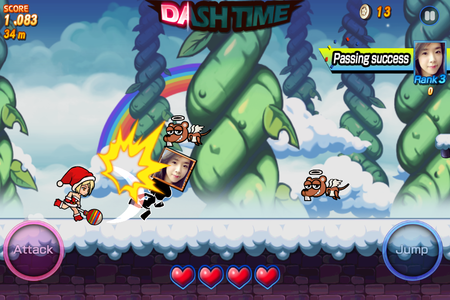 LINE Dash Girl is one exhilarating ride!
LINE Dash Girl (FREE Download)
App Store
Google Play
https://play.google.com/store/apps/details?id=jp.naver.SJLGDASHG