Check out the latest update for LINE Nutlings Tournament. Race and trick your way through wintry stages with the Nutlings and their wacky cart!
A winter makeover isn't the only thing that has changed. Say hello to Pinky, the Nutlings' flying companion who gives a 150% coin bonus. There are also new weekly missions that grant various bonuses upon completion.
Snow Covered Stages
Smash the snowmen and crack open the presents in the new winter themed stages. These stages will only be available for a limited time.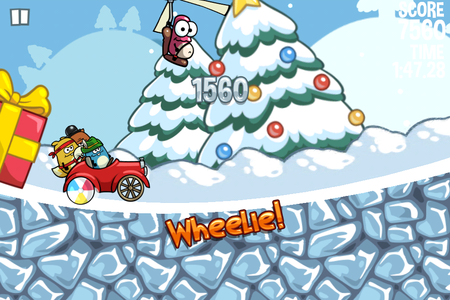 Clear Missions and Get Outfits
Introducing the new "weekly missions" feature! Clear fun missions each week to earn bonuses and items. There are 5 missions for each of the 3 stages, such as breaking obstacles, doing backflips, or accumulating a total score amount!
Clear the new weekly missions and get limited-edition winter outfits""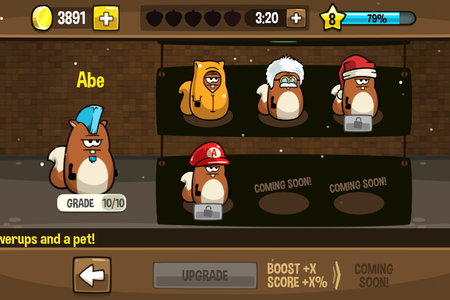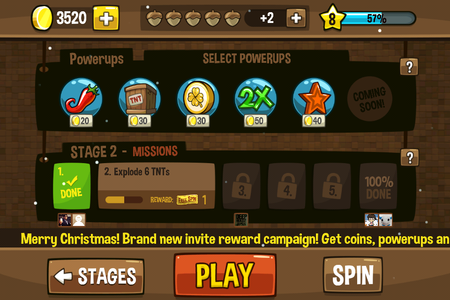 Complete all 15 missions to earn a special item, like a limited edition hat or costume. This week's prize is a festive Santa hat.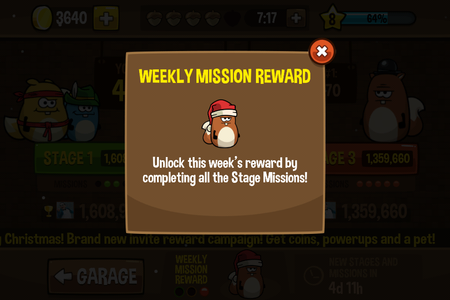 Boost Your Score with Pinky
Take Pinky along with you on his gyrocopter and get 150% more coins that usual. You can buy Pinky from the Garage, or invite LINE friends to join the fun and get him for free!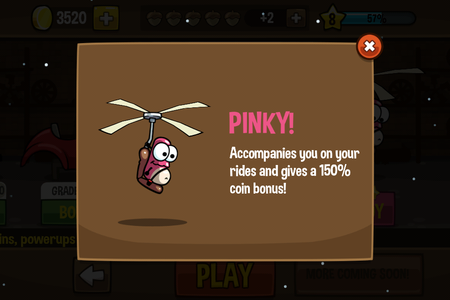 Check the Promo Vid
Watch the LINE Nutlings Tournament trailer and come join the fun!
Christmas stages, Pinky, weekly missions! LINE Nutlings Tournament just keeps getting better and better!
▼App Store
▼Google Play
https://play.google.com/store/apps/details?id=jp.naver.SJLGNNL