Introducing the latest addition to the LINE GAME series, LINE Dozer! Join Brown, Moon, Cony, and all your favorite LINE characters in this fun and simple coin-pusher game.
How to Play
Just tap the screen to drop coins, and collect the prizes that fall off the end of the screen. It couldn't be easier!
Catch coins in the gold bucket at the bottom of the screen to start the slot machine. Get 3 of a kind to trigger bonuses like extra coins, chips for purchasing items, and other special events.
Each LINE character has their own special stage. Drop coins to level up, and save up chips to open new stages. The slot machine will sometimes dispense capsules that contain items unique to each stage. Complete a set and earn a special prize!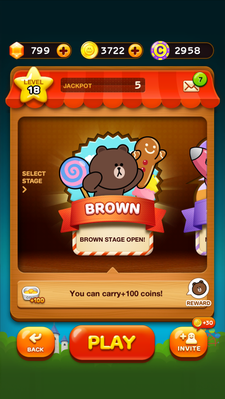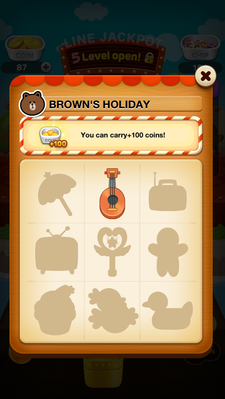 Beat Your Friends to the Jackpot
Beat your friends to collect all 11 letters to spell out "LINE JACKPOT." The first person to collect all 11 letters wins all the coins in a communal pot. The more friends that play together, the bigger the pot! This is your chance to strike it rich!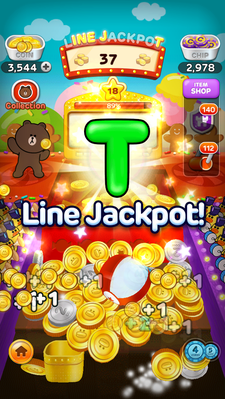 There are plenty of other things to keep you busy, like collecting 5 blue chips in a row to trigger a chain combo to earn more prizes. You may even be lucky enough to find a special Spin Jewel!!
LINE Dozer is just a tap away!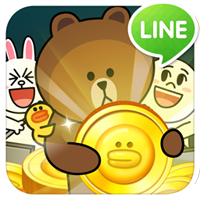 LINE Dozer coin-pusher came (FREE DOWNLOAD)
▼App Store
▼Google Play