The latest addition to the LINE GAME series, LINE Fly! ANIMAL, just hit the flight deck. In this thrilling new spin on the old-school shoot 'em up, players control their animal of choice and fly in any of 8 directions while competing for the longest flight, and blowing up plenty of blocks along the way.
Fly as far as you can
The gameplay is very simple; fly as far and destroy as many blocks as possible. Scores are determined by the total distance flown and the number of blocks destroyed. Move your animal and use your finesse to blow up blocks and collect Coins as you blast your way through a variety of stages.
Animals vary in attack style and special abilities according to their type. Take a pet with you into the fray and watch them boost your scores by augmenting your character's abilities, or by offering auxiliary firepower.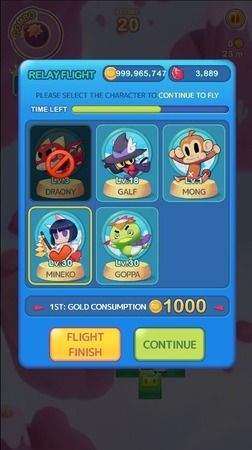 Rack up combos by destroying the bomb-like Cores. Shooting down ten of them triggers a temporary boost in firepower called "Fever" mode, during which your animal accelerates and no block can stand in your way. Another great feature of Fly! ANIMAL is Relay Flight. If you crash into a block or some other enemy and get a game over, this feature allows you to tag in another character and pick up where you left off.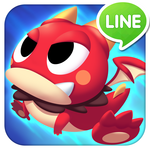 LINE Fly! ANIMAL (free download)
▼App Store
▼Google Play