We are very glad to announce that a new Beauty feature as well as a Home screen have been added to the Android version of LINE camera!!
(The features will be added to the iOS version of LINE camera in the near future.)
Skin: Adjust the brightness and smoothness of the skin on the face and body.
Face: Automatically recognizes a person's face, and adjust the slimness and balance of various parts such as the chin, cheeks, etc.
Eyes: Automatically recognizes a person's eyes, and adjust their size as well as balance if they are of different sizes.
Touch: Use the intuitive touch screen to edit your photos in a variety of ways.
Slimming – Tap an area and then drag to slim the photo in that direction.
Enlarge Eyes – Enlarge a small area by tapping it.
Volumize – Enlarge a wider area by tapping it.
Nose Reshaping – Make the nose area smaller.
You may adjust the area and strength of each effect to their liking, making a large change to a small area or a slight change to a large area.
Skin Care:
Tap the Blemishes button to erase pimples and wrinkles, or use the Dark Circle button to erase unsightly discoloration from around the eye area.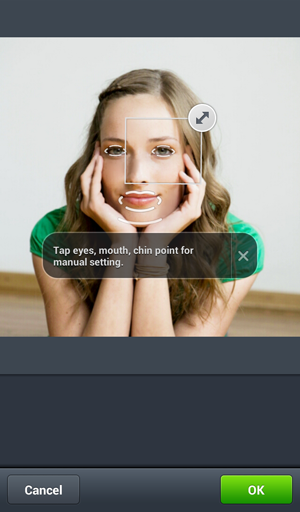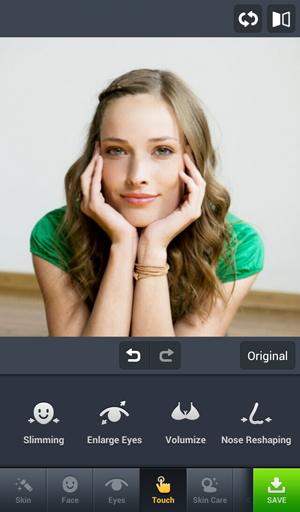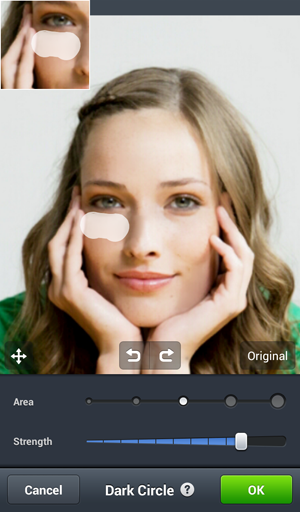 Enjoy the new feature to make your favorite photos!


Home screen
In addition, the most recent update also includes the Home screen, where you can easily switch between all the various functions of LINE camera!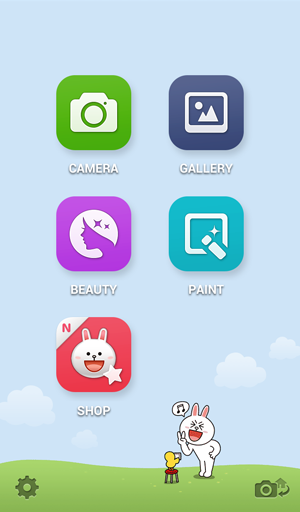 Camera: Start the smartphone's camera and take a picture.
Gallery: View a list of the photos stored on the smartphone and choose one to edit.
Beauty: Take a picture or choose one from the gallery to edit with the Beauty feature.
Paint: Use pens, brushes, and stamps to create unique pictures on a wide variety of background images.
Shop:
Displays the Stamp Shop, where you can see all the stamps available for use in your pictures.
You can find a Home screen by clicking the icon on the lower right side of photo shooting screen.
Fun, creativity and communication. LINE camera provides all these things and more!

LINE camera (free download)


Apple Store
https://itunes.apple.com/en/app/id516561342

Google Play
https://play.google.com/store/apps/details?id=jp.naver.linecamera.android