LINE Bubble has undergone a major update and adopted a new beach vacation look for the summer! Many exciting new features have also been added. Here's a quick introduction!
■Pets to give Cony a hand!
A total of nine pets have joined LINE Bubble! Each of them has a special ability that could be a great help to Cony. You can get them through the Summon machine, and if you get the same pet twice, it will automatically be upgraded to the next level, until the maximum of level 10.
■New bubbles!
New bubbles featuring popular LINE characters Jessica and Edward have been added.
These bubbles will appear in stages earlier than the Boss. All you need is a little effort to meet them!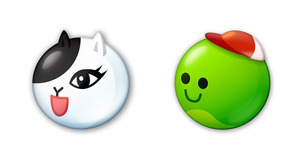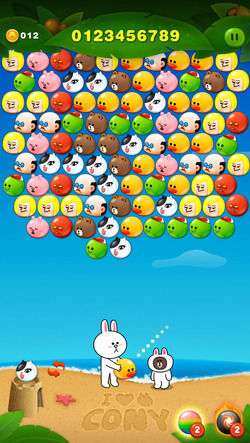 ■New Revival item
"Oh no! I was THIS close to breaking my record!"
Don't worry, we've got the perfect remedy for such situations – the new Revival item!
Set it before starting the game, or if you're lucky, it may pop up randomly after the game is over. Use it for a final spurt to set a new best score!
In response to your feedback, we have also separated the Magic Bubble and Power Bubble buttons so you can use the items at your own timing.
Sounds like fun? Update your version of LINE Bubble and try out the new features right now! We hope you enjoy the cuter and more exciting LINE Bubble. Have a blast!
LINE Bubble

(free download)
Google Play