A new Missions feature has been added to LINE JELLY! Complete them to get original stickers featuring Moon and the Boss!
New features and items have also been released to help you complete the missions more easily!
■Complete missions to get stickers!
In the new Missions feature, you can get 20 Rubies just by completing 3 missions! Plus, if you complete all 6 of them, you'll be entitled to download a set of limited edition stickers featuring Moon and the Boss!
Event period: From July 12 (Fri) to July 25 (Thu)(GMT+9)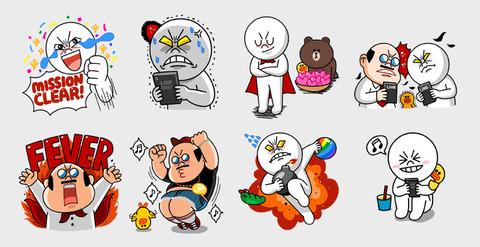 See the missions by tapping the icon next to your name in the ranking. The difficulty of the missions will differ according to your best score.
You can get the stickers from the Missions or Notice pages after completing all the missions!
■New feature! Item set Bonus
The new version of LINE JELLY features an Item set Bonus. Get score bonuses of up to 15% for using items! The more items you use, the higher the bonus rate will be!
■New item! Easy Combo
Extend the time limit between each move with Easy Combo, your secret weapon for higher combos! Amazing combos and incredible scores are a piece of cake with this item!
Easy Combo pops up randomly before each game. Don't miss it!
Let the stickers make chatting on LINE more fun! Send them to your friends to show off how good you are at LINE JELLY!
We hope you enjoy the new features on LINE JELLY. See you again soon!
LINE JELLY
(free download)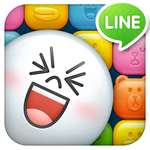 App Store:
https://itunes.apple.com/en/app/line-jelly/id576697511