LINE GAME is here with yet another new title – LINE Fluffy Diver!
Meet Fluffy, a baby seal too young to swim all alone. He's on an expedition to find his lost mother in the wide ocean, and your mission is to help him!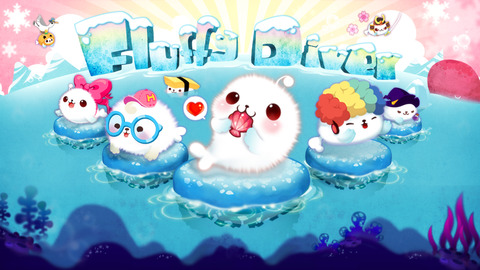 ■How to play
Simply tap the screen to make Fluffy dive into the sea, and release your finger to make him jump.
Help Fluffy swim as far as he can! Hold your taps to help him dive deeper and jump higher in order to avoid obstacles like rocks and sunken ships.
Achieve Close Shaves by diving as close to the rocks as possible without bumping into them, and get higher scores!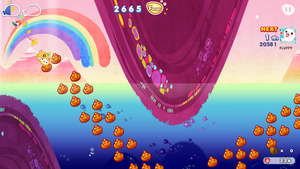 ■Watch out for the Fluffy Power Gauge!
The fish in the top left of the screen represent the Fluffy Power Gauge. After swimming for some time or bumping into too many obstacles, Fluffy's power will be drained, and he'll be too tired to swim anymore. To help him restore his energy and continue on his journey, pick up the Hearts that appear in the stage.
■The Whale and the Seagull are Fluffy's best friends!
The animals that Fluffy encounters along his journey can lend him a helping hand! The flying Seagull can give Fluffy a break from diving by carrying him over a distance, and the Whale's spray can bump him high into the sky!
■Take a Buddy along!
Meet the Buddies, Fluffy's friends who can dive along with him and help him on his adventure.
There are a total of 12 different Buddies, including the Octopus, Turtle and Mermaid, and Fluffy can take up to two of them each time. Collect the Clams scattered throughout the stage and exchange them for more Buddies!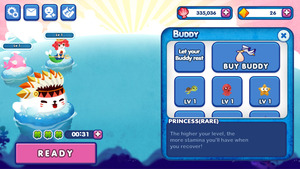 ■Get more Divers!
By completing quests in the game, you get to meet other Divers besides Fluffy. All of them are irresistibly cute, and some of them have very unique styles! Plus, each Diver has a useful skill, such as increasing your score or getting you bonuses.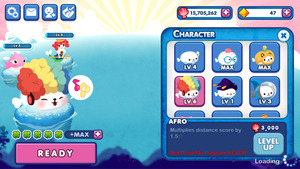 Login using "LINE Login" to compete with your friends in the ranking, and send Clovers to one another (one Clover is needed for each play)!
Enjoy a relaxing dive in the sea with cute little Fluffy and the bossa nova tunes in the BGM!
LINE Fluffy Diver
(free download)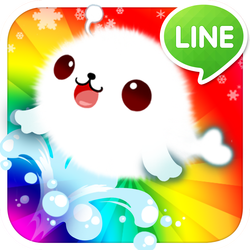 App Store  
https://itunes.apple.com/en/app/id654944250