Hi everyone! We've released the latest version of LINE for Android (ver 3.8.0) today! Have you downloaded it yet? In addition to improvements to the basic messaging and call functions in this update, we have also added a brand new Brown theme and new Emoji, and increased the maximum length of each message to 10,000 characters!
*iPhone users, don't worry! A similar update will be available for you soon.
A new Brown theme in cute, natural colors
A new design featuring LINE's popular character, Brown, has been added to the themes! In case you're not aware yet, Themes is a feature that can change the look and feel of the entire app, including your Friends list, Chats list, and menu buttons. Unlike the pink, girly Cony theme introduced in the previous update, the Brown theme is based on subtle brown tones, and is perfect even for male users and users who prefer simpler designs!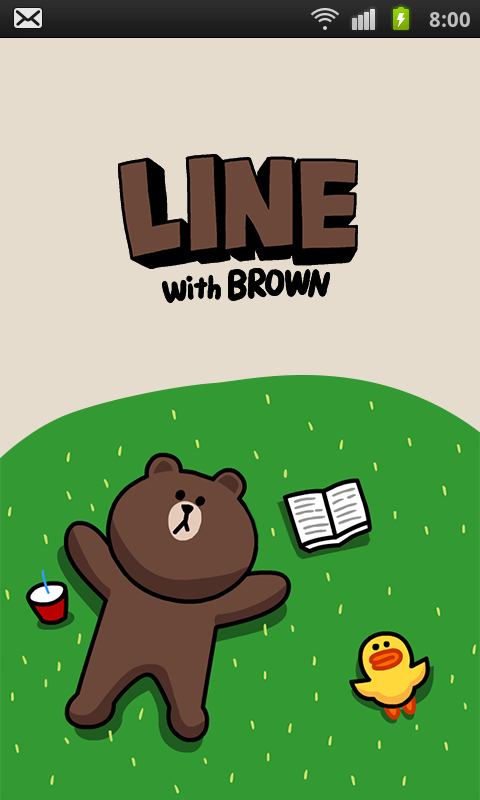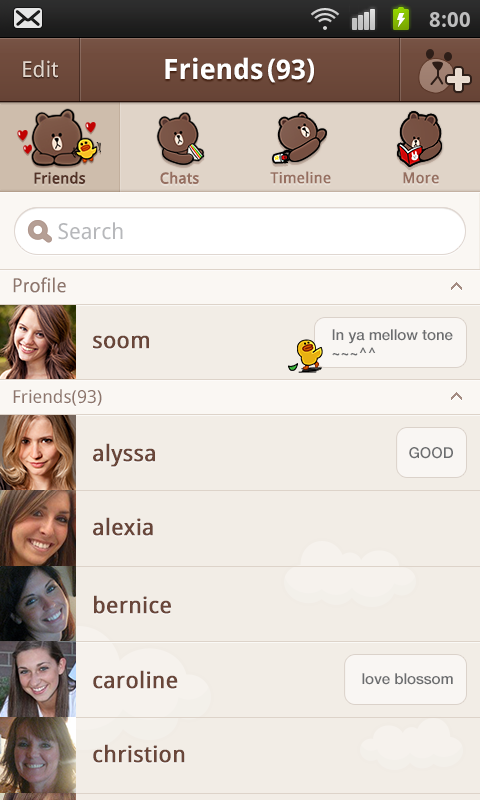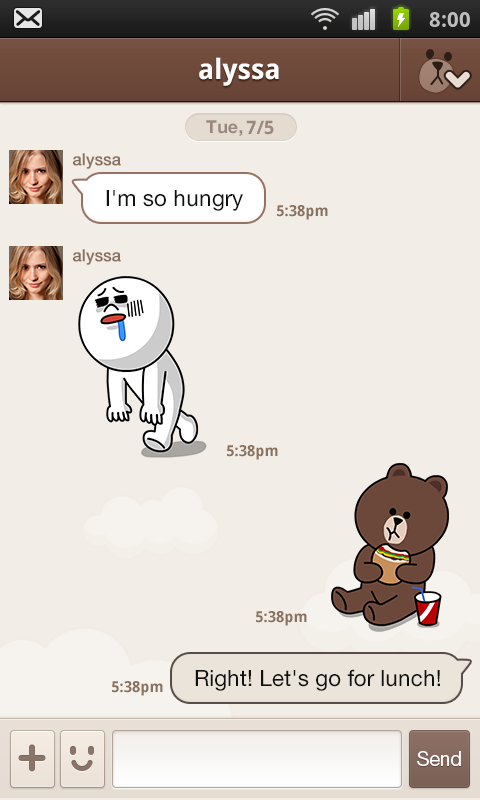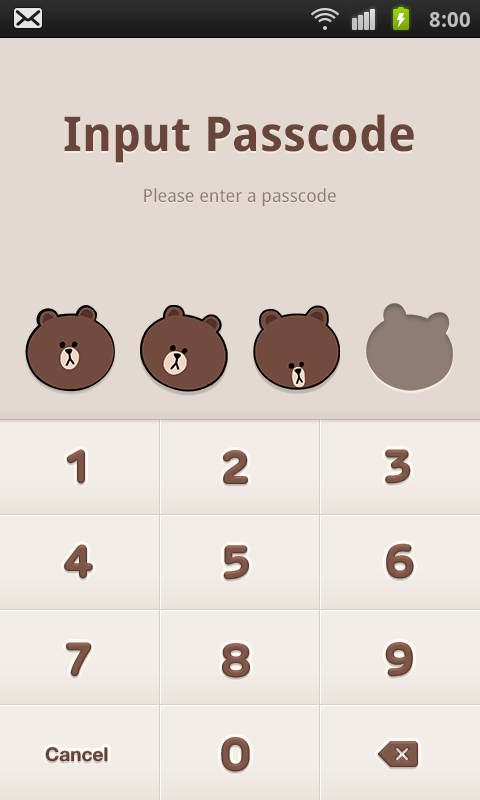 46 new Emoji and updates to existing ones
We have added 46 new Emoji that you can use within your chats. The existing 74 Emoji have also been updated with new designs, and you can now send Emoji alone without a message (when sent alone, Emoji will be displayed in a slightly smaller size than stickers). In this update, we have added more Emoji featuring LINE characters such as Moon and Cony. Unlike stickers, Emoji can also be used within messages, so have fun playing around with them!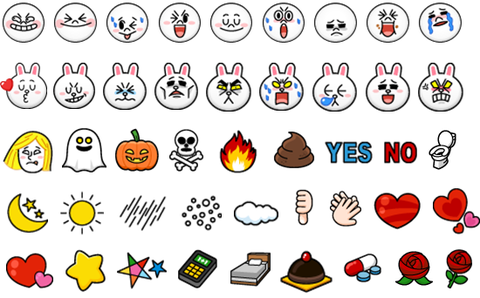 Post photos and stickers easily to your Home and Timeline
Photos and Stickers have been added to the New Post menus on Home and Timeline. Previously, you had to open a new text post before selecting a photo or sticker. With this new addition, you can post photos and stickers easily with only one step!
New notification display options and styles (only for Android)
Display options and style settings to new message notifications have been added in this update.
[Display options]
You can select when you want to receive notifications for new messages from the following options.
・Always… Display notifications at all times.
・In sleep mode… Display notifications only when your smartphone's screen is off.
・In background… Display notifications only when apps other than LINE are in use.
[Style]
・Simple… Only the sender and a snippet of the message will be displayed. You can tap the Settings button in the bottom right to open the Notifications Settings page and modify the settings.
・Default… The sender, message, reply box, and Close and View buttons will be displayed like in previous versions.
We have also made the following changes in this update.
・Increased maximum length of each message to 10,000 characters (from 500 characters)
・Added a new feature to download all stickers used on the previous device in one go when changing to a new device
・Added a new feature to share posts by Official Accounts on their Homes or your Timeline to chats
We'll continue to add new stickers, themes, and Emoji to LINE based on your feedback, so watch this space for more updates!