LINE GAME is proud to present LINE dellooone – an exciting new tile-matching game produced by Tecmo Koei Games!
It's really simple to play! Just move the falling desserts with your fingers to join 3 or more pieces of the same dessert. Join and eliminate as many desserts as you can within the time limit of 60 seconds to achieve a high score!
When desserts are eliminated, the pieces of desserts next to them will stretch to fill the empty space. If a stretched piece of dessert reaches a similar piece on the other end of the space, they will also be eliminated.
If you're lucky, a chain of eliminations may be set off! Achieve 5 or even 10 chains with ease – it's simply exhilarating! Chains can also extend play time.
Once you eliminate enough desserts to fill the Fever Gauge on the right, the game will enter into Fever Mode, in which you can achieve even higher scores!
As your level increases, you can also receive level bonuses, and use items that make it so much easier to improve your score!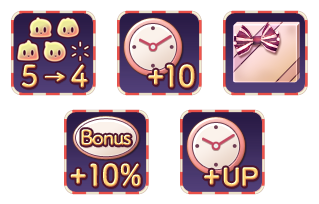 Compete with your friends and enjoy the easy chains! Whether you're an expert at puzzle games or a complete beginner, you've got to give LINE dellooone a try!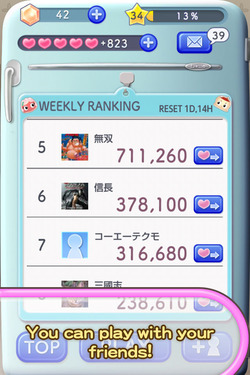 LINE dellooone

(free download)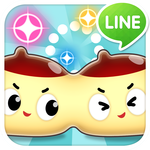 iTunesStore:
https://itunes.apple.com/en/app/id625167201