LINE has added a most new feature that's incredibly useful, especially for anyone who does much traveling – it's Optical Character Recognition (OCR), letting you scan signs and other texts from within a LINE chat, and then translate it or share the text with others.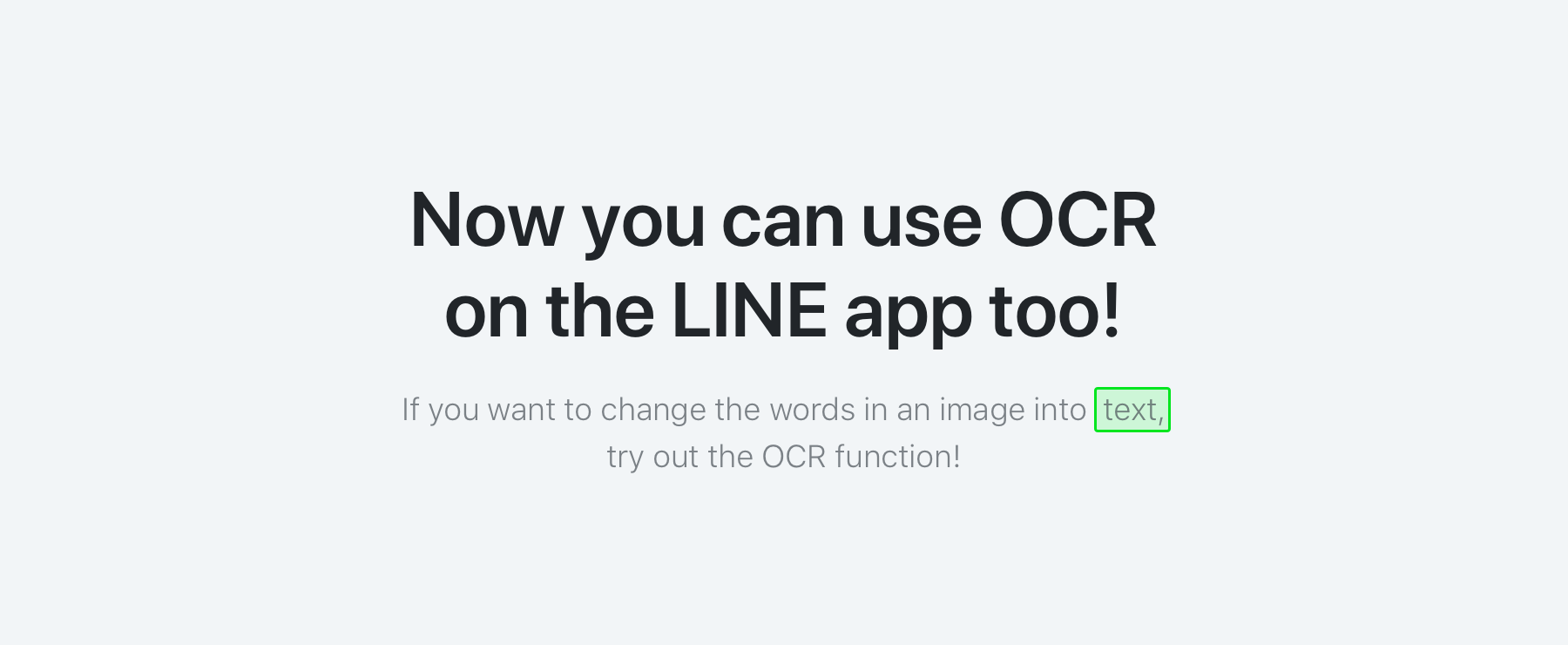 Since the OCR feature allows you to easily translate any recognized text, it can be quite handy in a wide range of situations, especially when traveling overseas, letting you understand the text on a billboard or sign, or the items on a restaurant menu.

iOS/Android
In order to convert an image in a LINE chat room, tap image that contains the text and then press the OCR icon on the top right of the screen.
To convert the text in an image saved on your smartphone, tap the image icon, select an image and tap the OCR icon on the top right of the screen.
If you see a text in the real world that you would like to capture and convert, turn on the camera from within the LINE app and select "OCR" to take a picture.
On a PC
Right-click on the image shared in a LINE chat room, and select "convert to text."
Select a language on the top right of the screen to translate the text to the target language. Click the button at the bottom of the screen to copy or send the translated text.
Compatible languages
Languages that can be recognized by OCR:
Japanese, English, Chinese (traditional), Chinese (simplified), Thai, Indonesian and Korean.
Languages that can be translated:
Japanese (JA), Chinese (Traditional) (TW), Chinese (Simplified) (ZH). Thai (TH), Indonesian (ID), Korean (KO), Spanish (ES), Portuguese (PT), German (DE), Russian (RU), Malay (MY), Vietnamese (VI), Arabic (AR), Farsi (FA), and Hindi (IH).
This feature can be used with LINE 9.6.0 and later.