We're
happy to announce the release of Face Play, a fun interactive feature for LINE
video calls!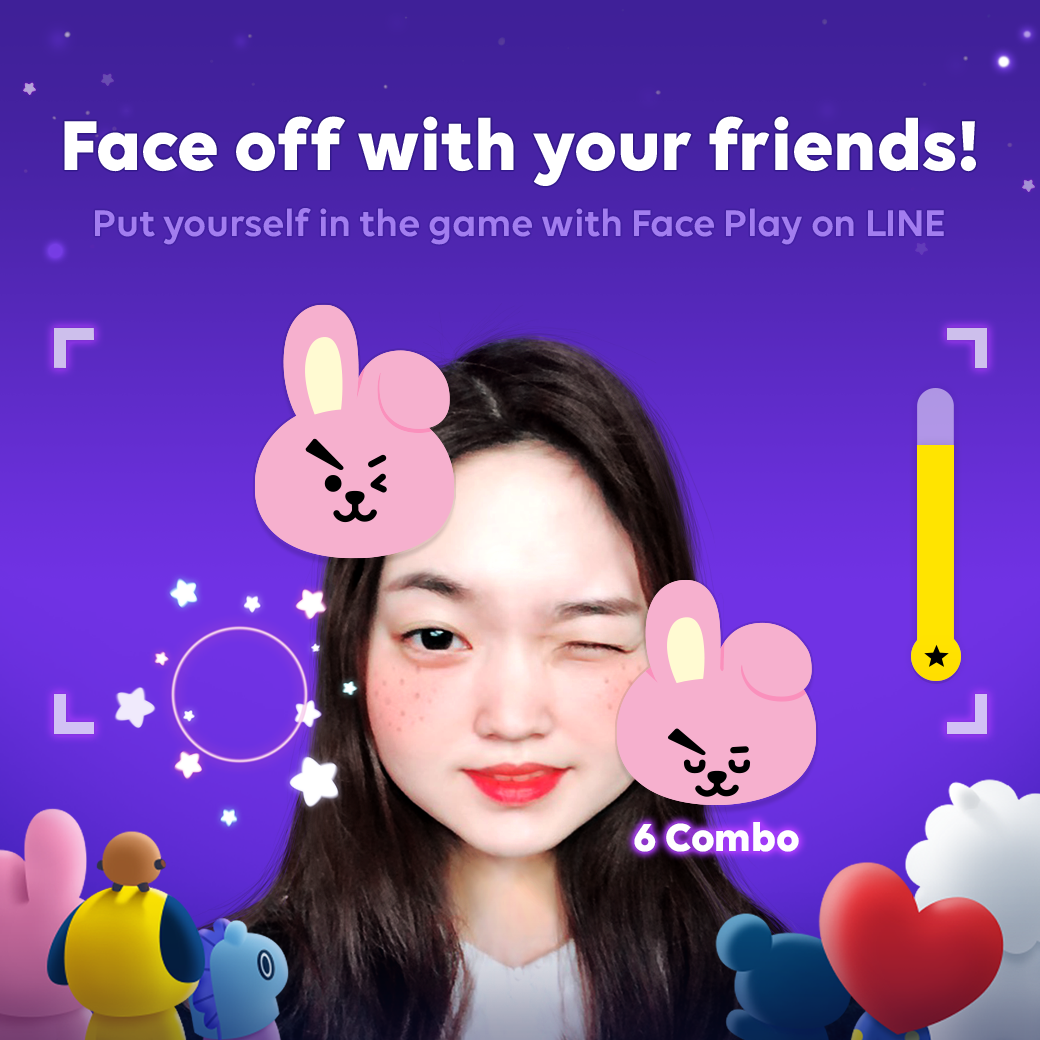 Just like the name says, Face Play is
a new type of game you play with your face. Compete with your friends using AR
(Augmented Reality), mixing your video chats with a series of fun challenges. All
it takes is a single tap during a video call to get things started – and best
of all it's free.
To start things off, we're launching
Face Play with two exciting games, Monster Pop and BT21 Says.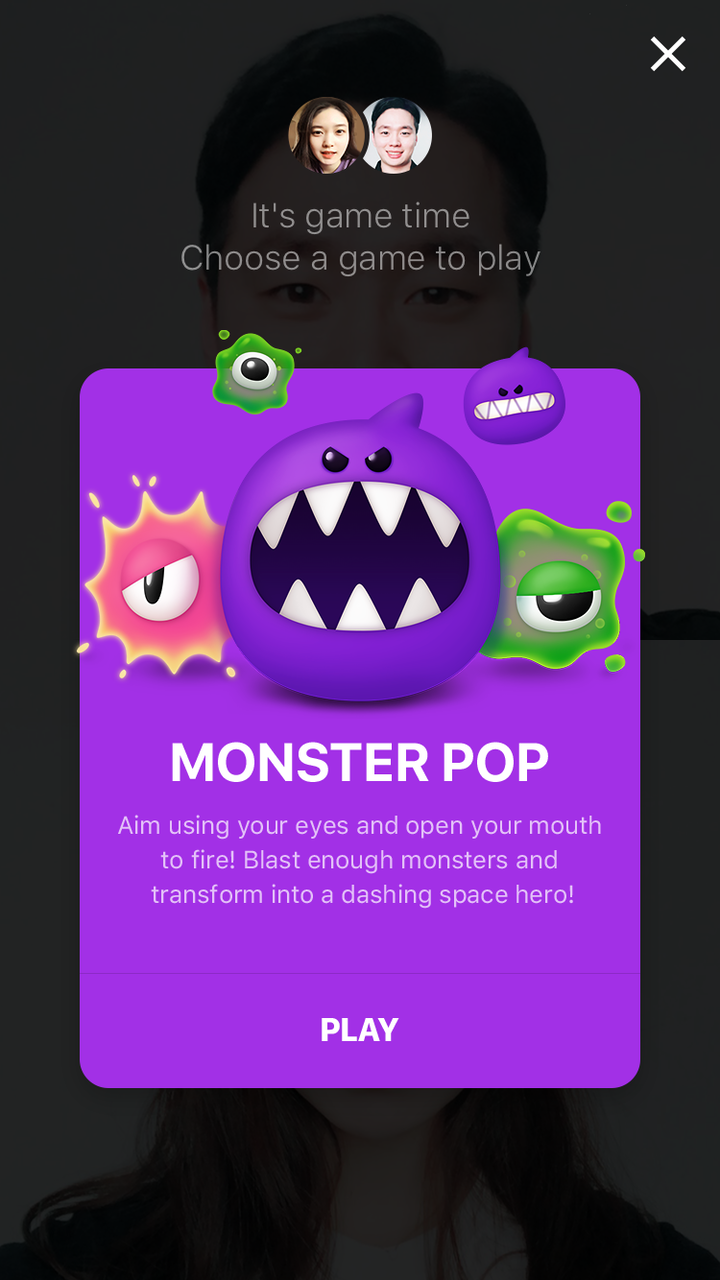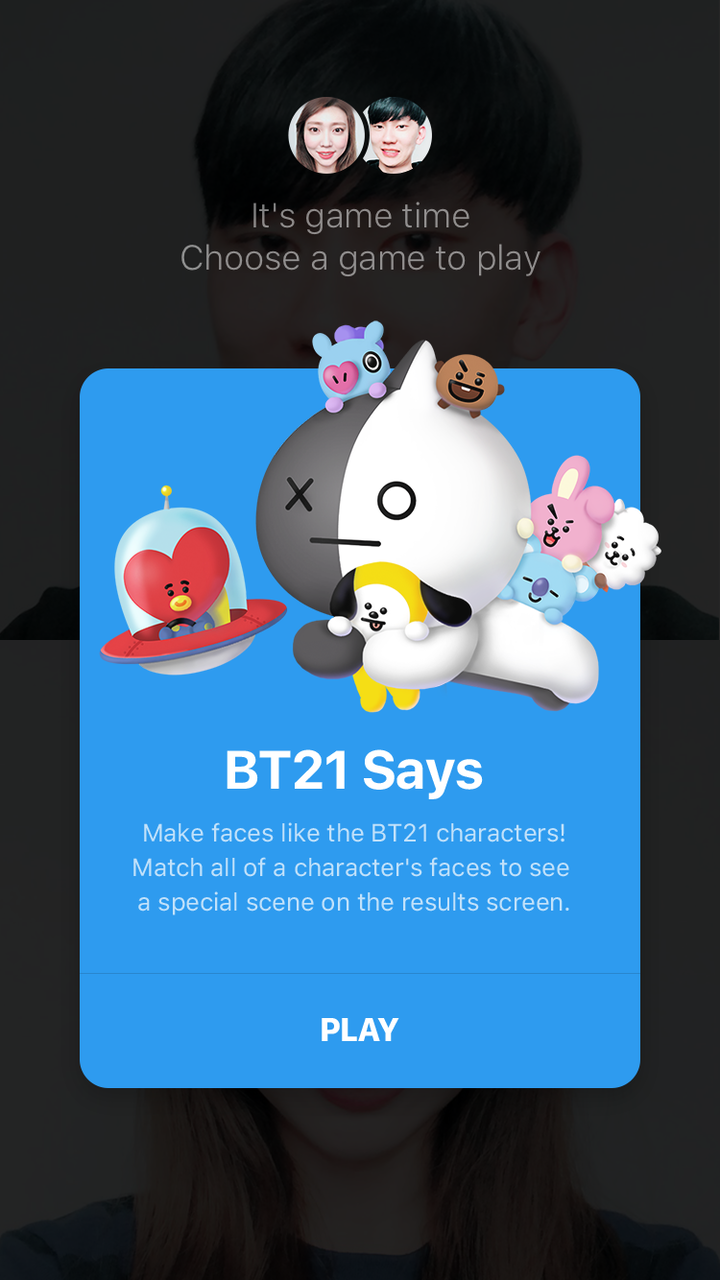 Monster Pop features pulse-pounding thrills, as you
fight off a monster invasion by shooting laser beams from your eyes – just like a superhero.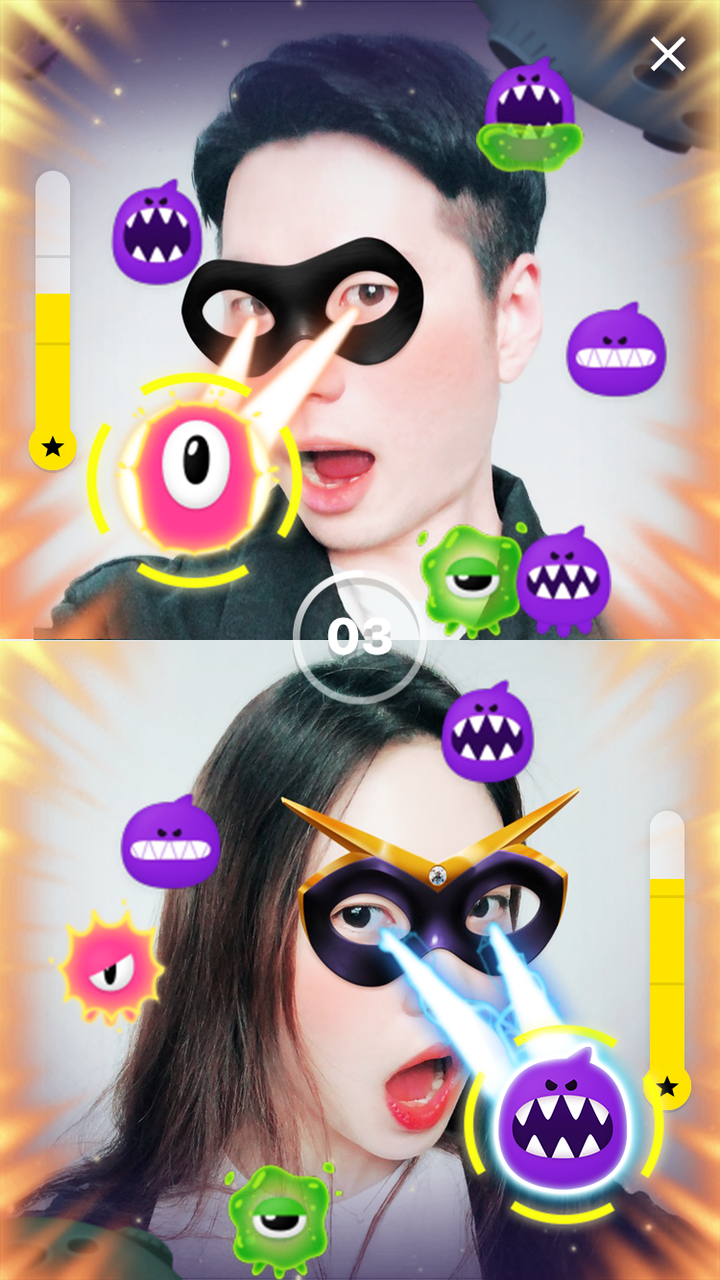 In
BT21 Says, you get to play along with the UNIVERSTAR BT21 crew. Compete with
your friend to see who can best match the faces of UNIVERSTAR BT21 as they
scroll across your screen. Collect them all and surround yourself with the
cutest characters this side of the galaxy!


How to use Face Play
To
start a Face Play game, open the "+" menu while in a video chat and
select Face Play or tap the Face Play icon.
You
can even take screenshots while playing a game and, of course, share any funny
faces you and your friends come up with.
Face
Play is supported on iPhone 6 and above or devices with Android 4.4 or higher.
We'll
be releasing more Face Play games soon, so stay tuned!

Update to the latest version of LINE now!