Change your smartphone screen to the design you like with LINE's latest release, LINE DECO. All decorations packs are FREE until end of April!
LINE DECO is perfect if
You are bored with your current smartphone screen design.
You want to match your screen design with your smartphone case.
You don't want other people to recognize your icons.
You used to enjoy changing the design of your feature phone, but gave up with smartphones.
You want to have the same screen design as your friends.
There are more than 3,000 designs, with something to suit every taste. New designs will be added each week, so even the most avid redecorator should never get bored. Of course, there are plenty of LINE character designs as well.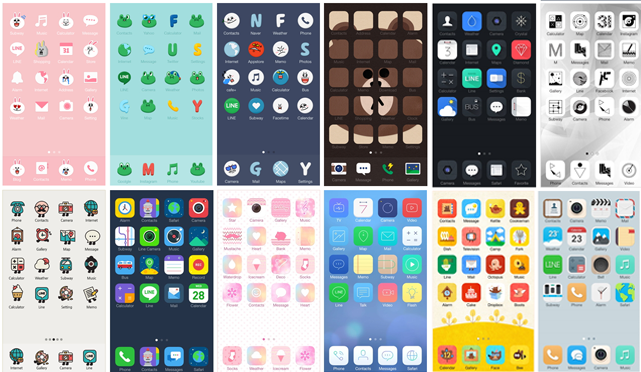 Read more