Great news! LINE's new original game, "LINE Ninja Strikers", has been released!
LINE's first Japanese-style game, LINE Ninja Strikers, is a game where the protagonist ninja mouse has to make its way forward while rescuing fellow ninjas and defeating approaching enemies!
■How to play
Move the protagonist left and right using your finger to avoid obstacles and make its way forward.
Rescue captured ninjas along the road to make them part of the clan, and have them help you fight enemies!
Protagonist characters
There are a total of 12 fellow ninjas that you can add to your clan! There's Fire, who's good at forward attacks, and Poisoner, who can attack enemies with poison bombs, and more! They may be small, but they can be a great help!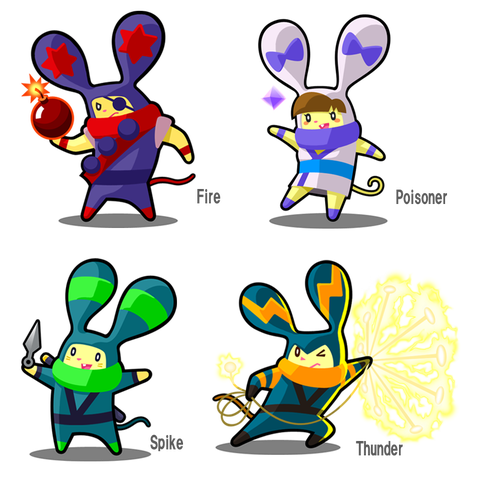 You can add them to your clan by rescuing them along the way, or even summon them to form your very own ninja team before starting the game!
Add up to 5 ninjas to your clan as your protagonist's level increases, and pick up a maximum of 5 more ninjas by rescuing them along the way!
True, having 10 colorful ninjas trailing after you isn't exactly covert… but just wait till you see how helpful they can be! Work with them to defeat any enemy that comes your way!
You need more than just numbers to defeat the stronger enemies and bosses waiting in the depths of their dens.
Combine your ninjas and increase their power! Simply select a ninja you like and combine it with another ninja to increase its level and boost attack power.
■Ninjas are still the best at ninja tactics!
When you're in a pinch, use ninja tactics to get out of it!
[Clone] The protagonist will clone itself for a certain period of time, doubling the strength of its attacks.
[Revive] Revive all ninjas and start over from where you were wiped out.
[Summon the Giant Frog] Yes! The Giant Frog is available whenever you want it. It can cause great damage to your enemies!
■Login through LINE to send Sushi!
Did you know that Sasuke, the protagonist, loves a piece of good Sushi?
Send and receive pieces of Sushi with your LINE friends, and compare scores by logging in through LINE!

■Special release event
We will be conducting a special release event till midnight (JST) on May 7 (Tue)!
Promotion 1:
Receive 1000 Gold upon the first login of each day! Save up lots of Gold to get more ninjas for your clan!
Promotion 2:
Invite your LINE friends, and receive Gold, Scrolls, and Cheese!
With its simple controls, intuitive rules, and moderate speed, LINE Ninja Strikers is the perfect action game, even for beginners! Available only on LINE! Try it today!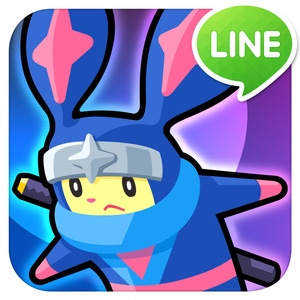 LINE Ninja Strikers (free download)