The first wave of new games released on the LINE gaming app features LINE POP!
How do you play? It's easy! Simply line up 3 or more of the same icons (blocks) to make them disappear.
Quick Hints and Tips:
- The more blocks you get rid of in one go, the higher your score will be. Try lining up 4 or 5 and let the fun begin.
- Get 5 or more combos to enter Fever Mode! This is when things start heating up! Keep deleting those blocks!
- Look out for the Hyper blocks! Fill your Combo Gauge up to full to these specials. You can delete many blocks at once. Yippee!
The fun doesn't stop there either! The blocks in LINE POP feature all our favorite LINE characters such as Brown, Moon, and Cony who will come up on your screen briefly to say hello once you get those combos! The usual funny faces and other expressions are all included!
Also, Brown is really excited about this game and will be there to support you every step of the way.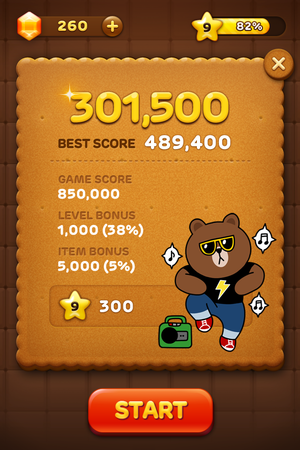 Link this game up with your LINE account and you can compete for high scores, as well as giving and receiving hearts and other gifts from friends to help you get even higher scores! Once you run out of hearts, it's probably better to ask your most generous friend to top you up!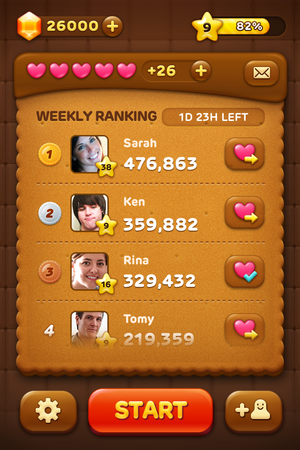 It may be a cute game but the battle for the highest scores will get serious! Play with all your friends and have fun.
At the end of the day, it's only a game! Right? ;)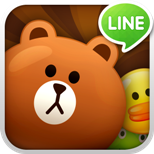 Download LINE POP (free) here: