Introducing a fun and very useful new function for the LINE messenger: "Chat Capture" (only for iOS). Using Chat Capture, you can easily take adjustable screenshots of any part of your chats, save them and share them.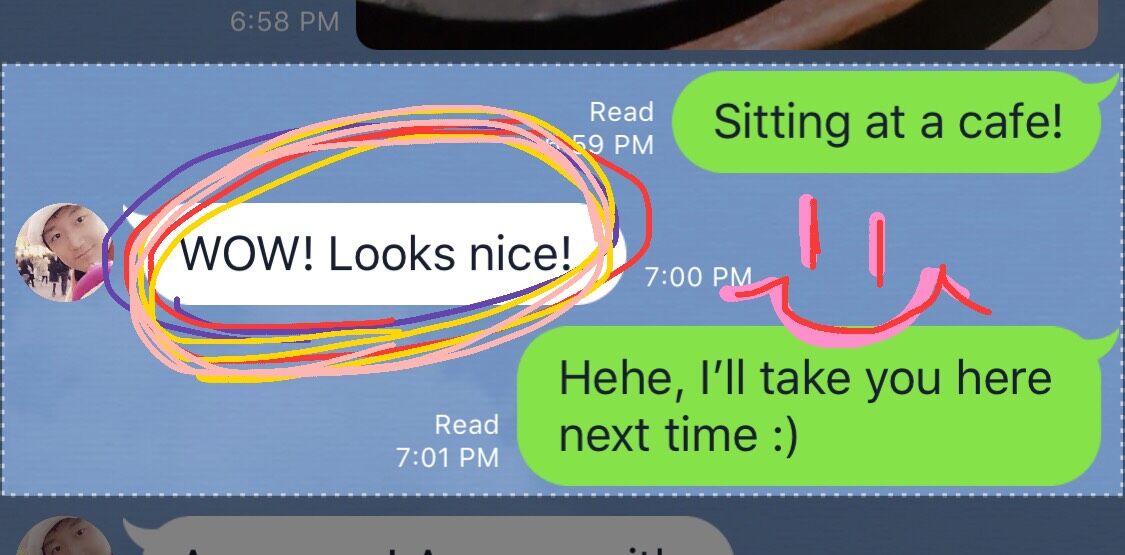 This new feature has a lot of uses for your chats. Like when you need to discuss something sensitive and you don't want to reveal who you were talking to. Or when you get a really nice message from a friend and you want to save the memory. There is no end of ways you can use Chat Capture to make your life easier.
Notes:
* Chat Capture requires LINE 9.4.0 or later for iOS.
* This function was originally introduced in "LINE Labs," where you can try out new functions prior to their official release.


What is the Chat Capture function?
Chat Capture lets you save screenshots of your chats, but also a whole lot more. For instance, you can also cut out and save specific parts of the screen.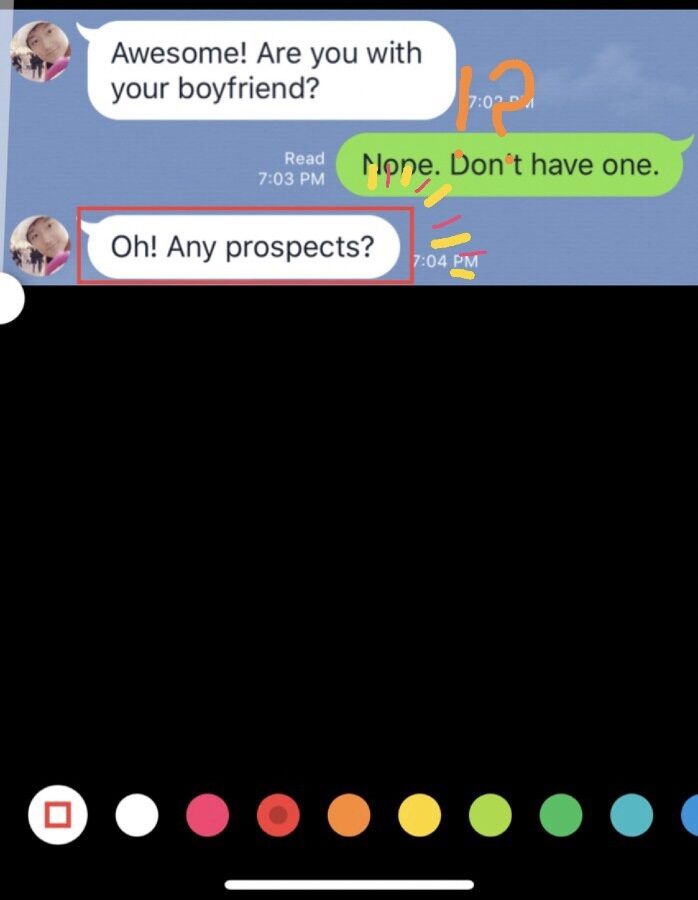 You can also hide people's profile photos and display names to protect their anonymity. And there's a new "Graffiti" function that lets you draw right on the captured image.
Chat captures can also span several screens and can be easily shared with other chats or saved to your device.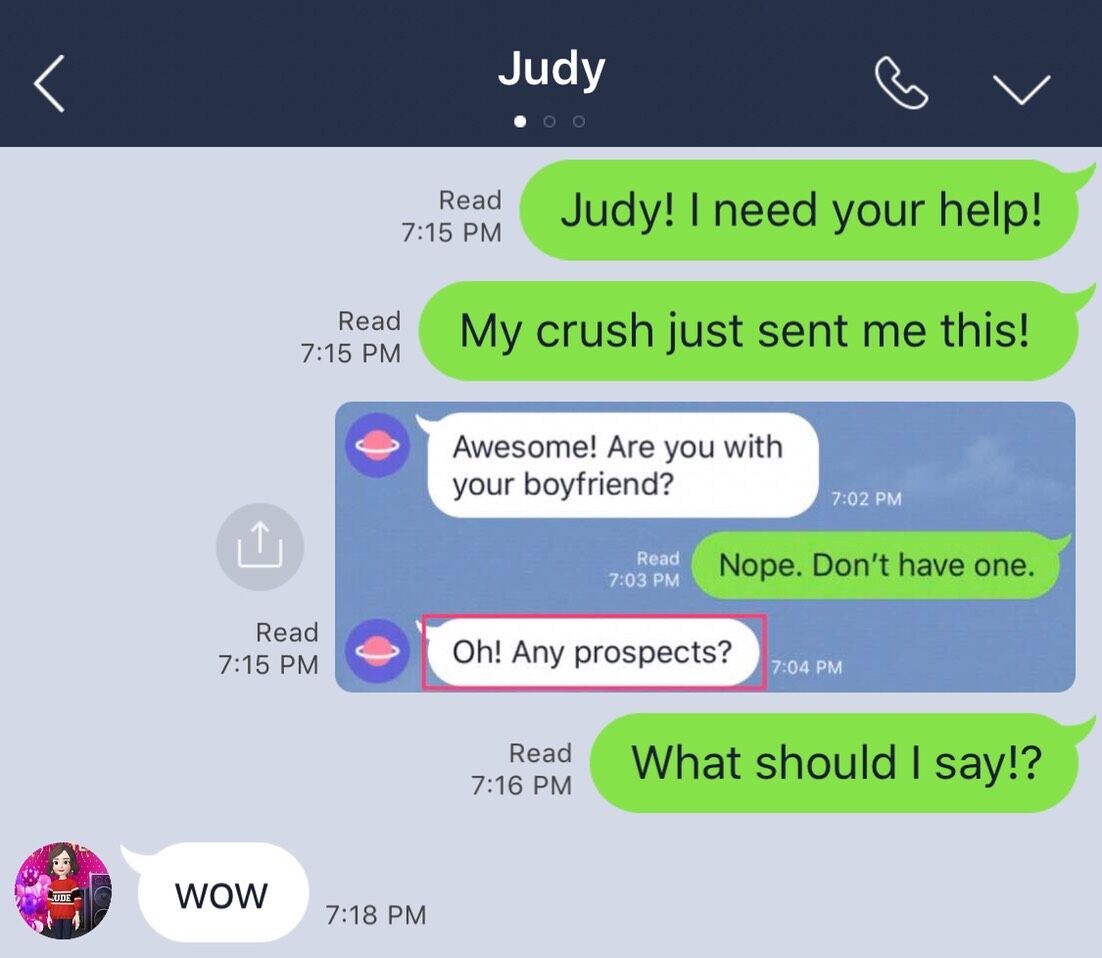 How to use Chat Capture
1. Tap and hold the message you want to save and select "Capture" from the menu that appears.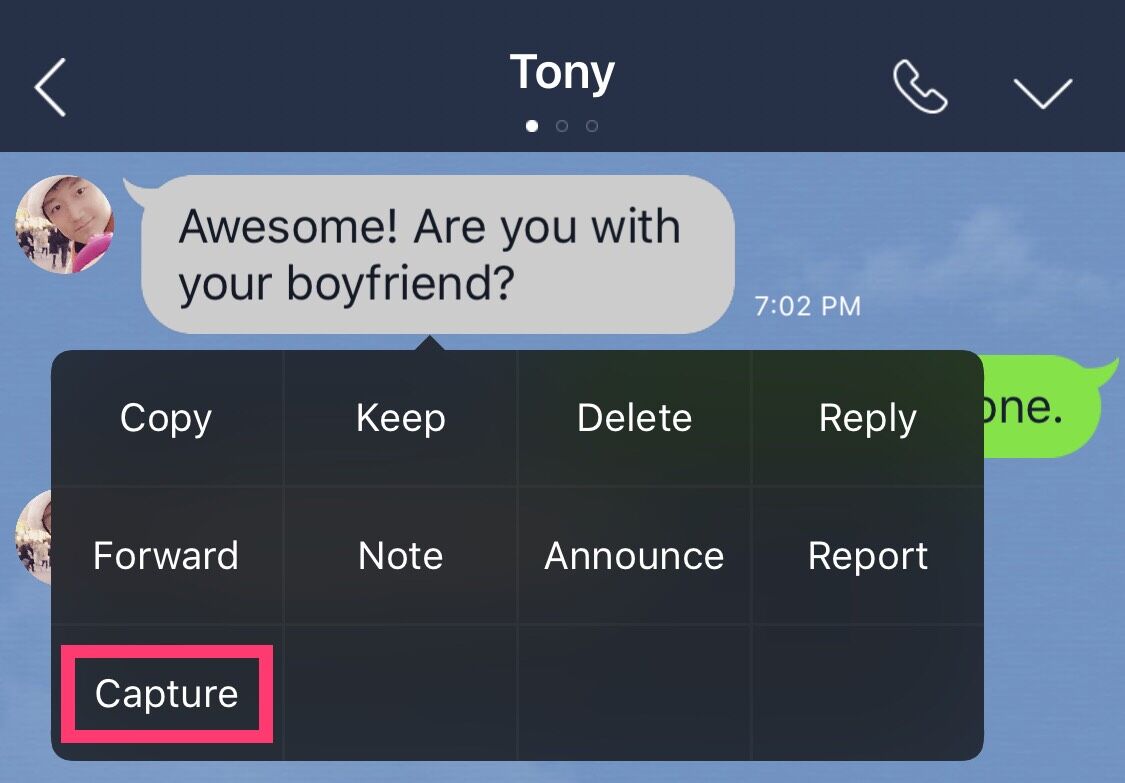 2. Adjust the chat area you want to capture.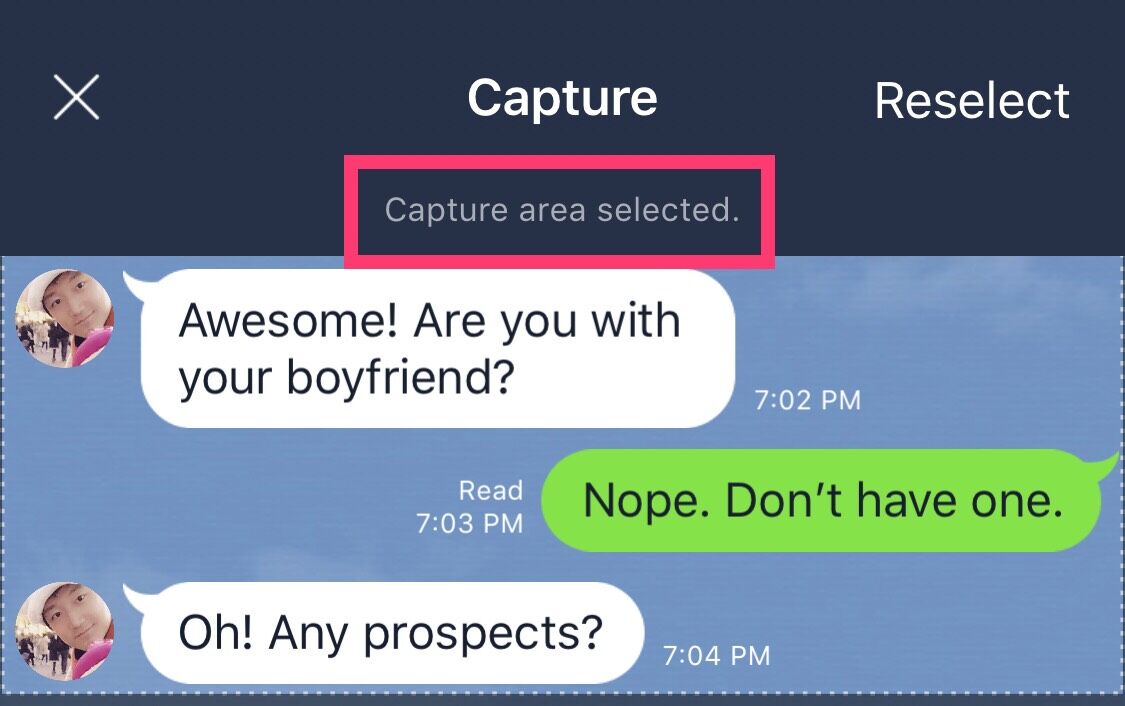 3. If you want to hide your friend's display name or icon, just tap the "Hide info" button at the bottom of the screen.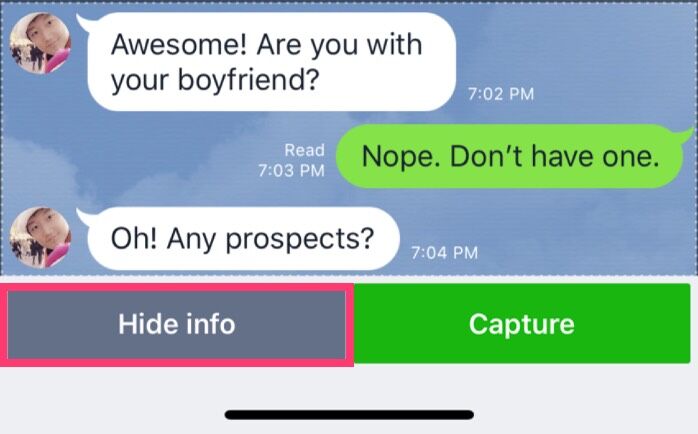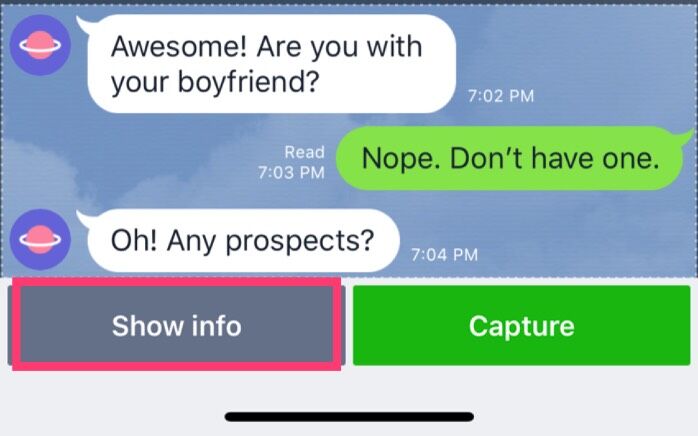 4. When you're ready, take the screenshot by pressing the green "Capture" button.
*If you want to save the Capture as it is, tap the bottom right "↓" button.
*if you want to share the Capture with other chats, tap bottom left "↑" button.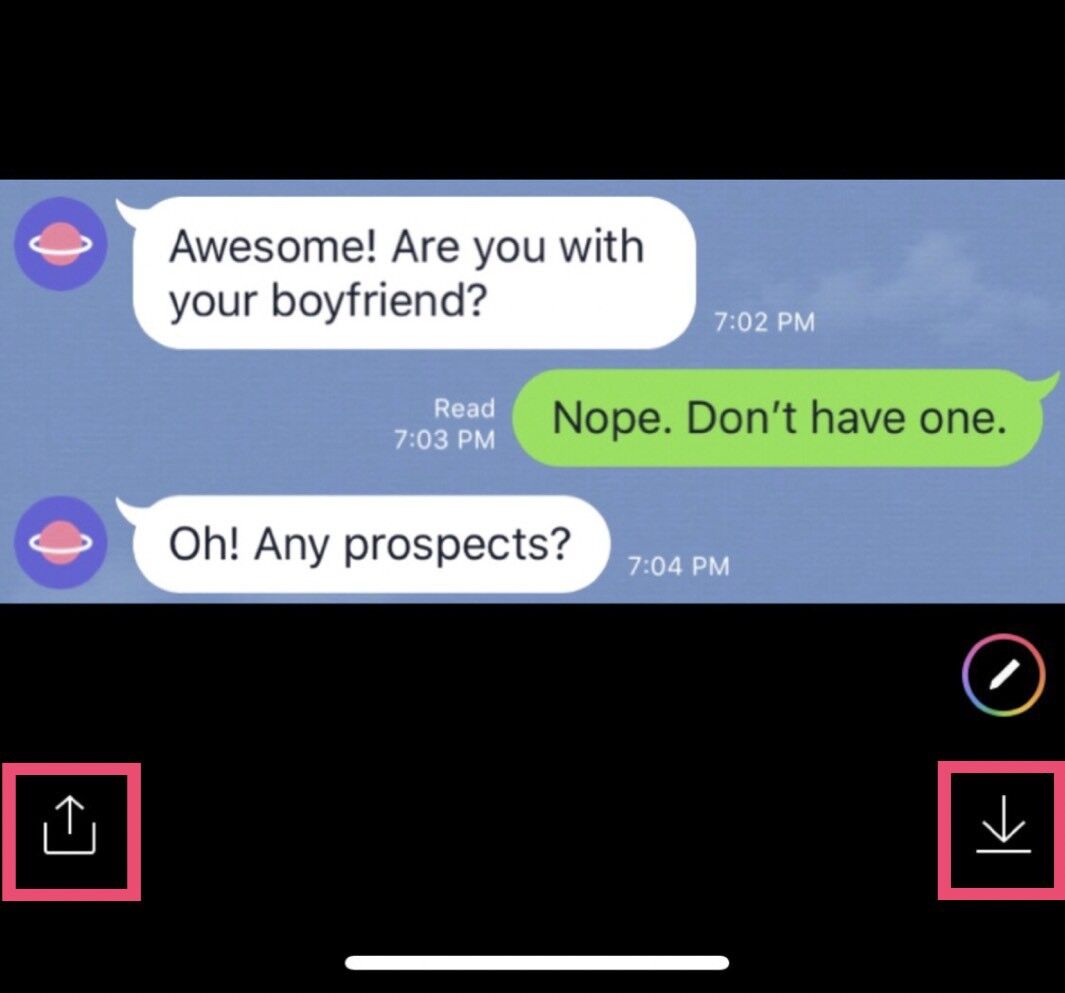 If you want to doodle on the cropped image, tap the rainbow pencil mark.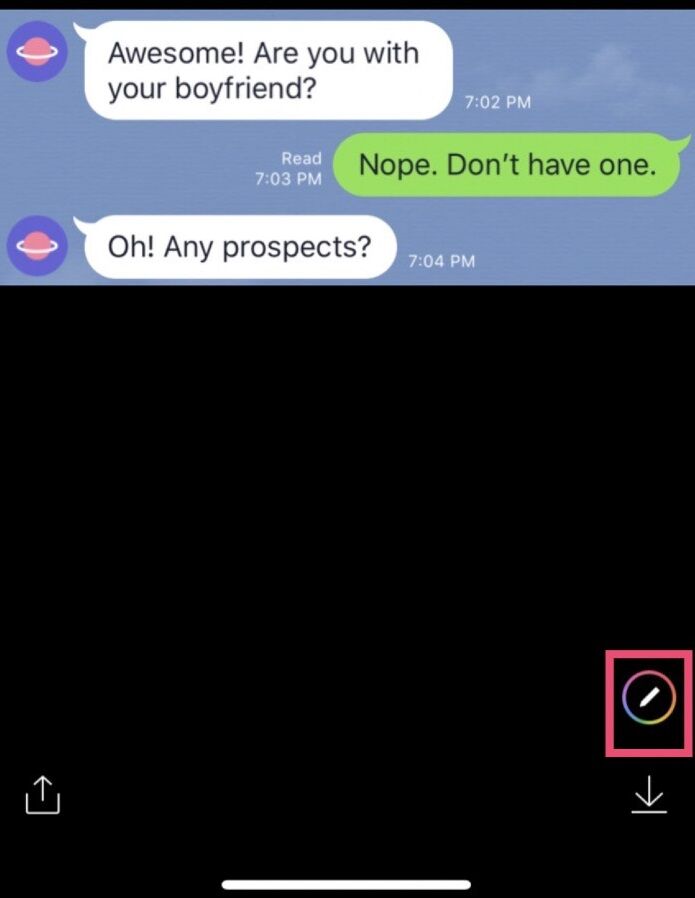 In short, Chat Capture is a great way to enrich your conversations and make your chats even more fun. Give it a try today!