Gathering all your friends for a fun get-together is now simpler than ever with LINE.
We're proud to announce the addition of LINE's new feature, Events, to your chats. You can now create a calendar in each of your chats to share events with friends.
Now all your upcoming fun times with friends can be seen and managed in one convenient location!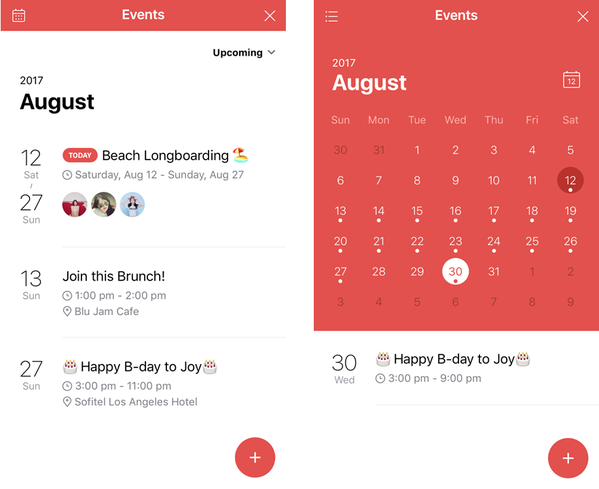 The Events feature is simple to use.


To start, just tap on Events in your chat's "V" menu.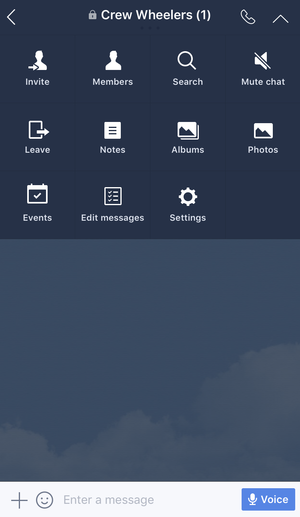 You can then go ahead and make your own event—set the start and end times, keep track of attendees with a RSVP request, and add reminders to let people know when that special event is about to begin.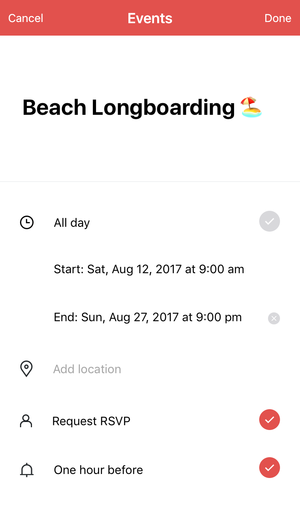 You can select from reminders starting one hour all the way to one week before the event begins.

Once you've made your event, it will be posted into the chat.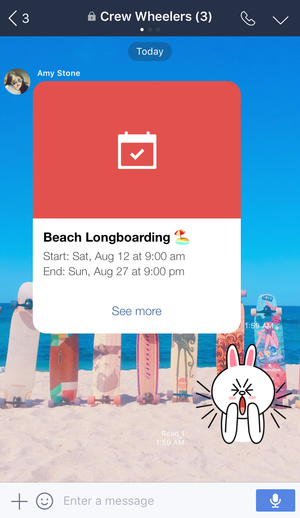 Each event has its own page where you can check attendees and the event's time. It can also be easily synchronized with your device's calendar!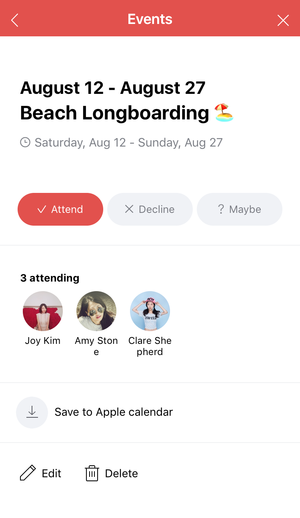 Events don't just have to be for playtime either. Use them to keep track of group members' birthdays or your anniversary with that special someone.
Start scheduling your own events with friends and family today!