In LINE 7.9.0, you can now stream live video in your chats.
We've also added plenty of useful new features, such as the option to send birthday cards to friends on Timeline.
(You will be taken to the relevant app store.)
You can now stream live video in your chats!
LINE's new Live feature enables users to stream video in real time within group chats and chats with multiple friends.*
*Not available on some Android devices and all iPhone devices 4S or older.
Live in-chat video streaming is perfect for...
- Chatting with friends over a football game or other sports event
- Catching up with grandparents and relatives while streaming video of grandchildren, nephews, or nieces in real time
Tap the phone icon at the top of the chat and then the Live button to start streaming.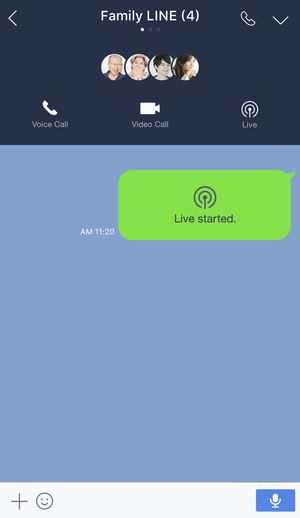 You can also apply various filters and effects for a more fun, personal touch.*
*LINE for Android requires Android 4.4 or above. May be unavailable on some devices.
LINE for iPhone requires iPhone 6 or above.
Choose from three different screen sizes!
You decide how much of your chat screen goes to displaying video. Pick from several options including standard—displayed by default at the top of the chat—to full screen and even one-eighth of the original size.


New birthday notification feature
Post birthday cards on Timeline with personalized text and photos for your friends on their special day.
With the new birthday notification feature, you can instantly send your best wishes to friends without skipping a beat!
Whenever a friend's birthday comes up, a
relay post
automatically begins on Timeline.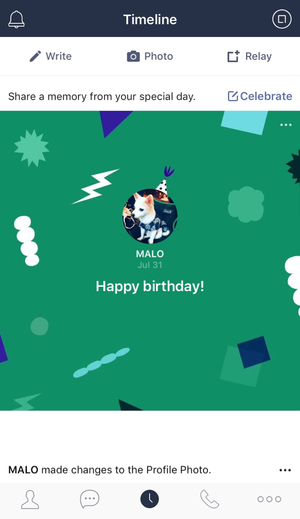 Simply join the relay to start creating your personalized birthday card.
Spread the love around with shared photos, messages and more!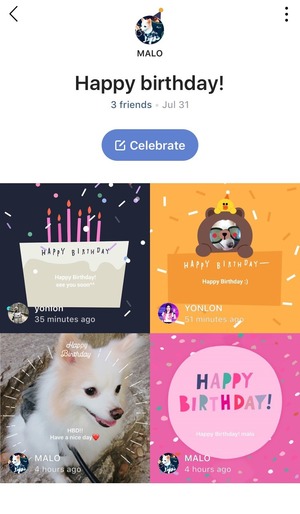 How to create a birthday card:
Choose from three types of birthday cards.
- Text: text-only, classically simple
- Template: combines saved photos with some 15 different original illustrations
Add your birthday to your profile to let friends know when the big day is!
How to add your birthday:
You can add your birthday at any time by going to More > your profile pic at the top-left of the screen > Birthday.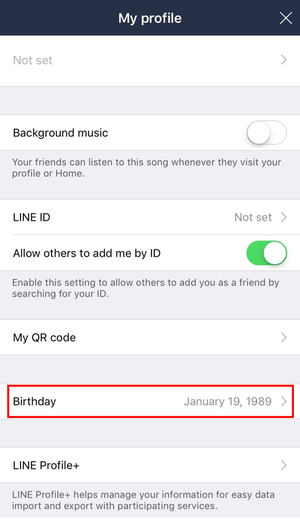 So what are you waiting for? Celebrate your friends' birthdays with Timeline birthday cards in LINE 7.9.0!


Compact video mode for in-chat and YouTube videos (iOS only)
We've added a compact video mode for in-chat and YouTube videos.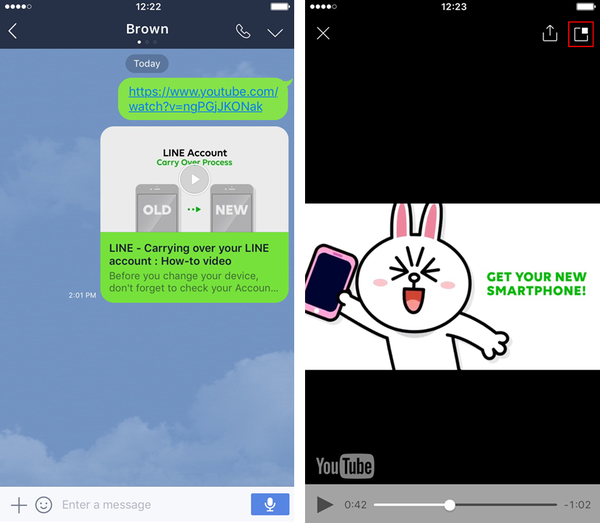 It's simple to use—just tap the icon at the top-right of the video playback screen.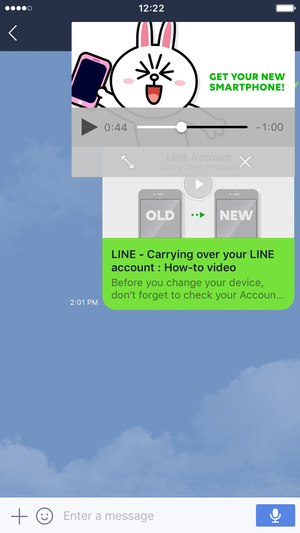 Now you can chat, check out Timeline, catch up on news, and more while watching videos in LINE!
Other updates
Save and share photos, videos, and other content sent by official accounts
(This feature was previously released on Android and is now also available on iOS.)
We'll keep doing everything we can to provide you with the most convenient and secure LINE experience possible. We especially love hearing suggestions from you!