LINE 6.8.0 adds great new features like self-destructing Timeline posts and the ability to search for posts via hashtags.

*iPhone version has been released on 31 October 2016.

In addition, starting today, you can enjoy fun effects on your video calls on both Android and iPhone!


Update to the latest version of LINE now!
New 24-hour Timeline posts


You can now make Timeline posts that can only be seen for 24 hours.


Just tap the clock icon to make an self-destructing post. The post will disappear 24 hours later.


It's perfect for expressing how you're feeling right in the moment!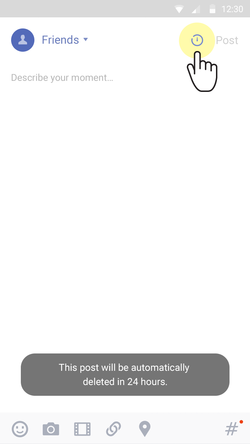 Search for posts via hashtags
You can now search for Timeline posts via the hashtags they contain.


Tap the search icon in the top right of the Timeline screen to find those posts that contain the hashtag you're looking for.


You'll get a list of all the public Timeline posts containing the hashtag you searched for.

Fun effects come to video calls
Video calls just got a lot more fun! Starting with LINE 6.8.0 for Android, you can now show more emotion than ever with entertaining video effects in your video calls!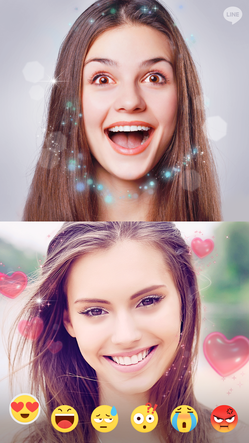 Just select one the icons during a chat and watch the effect fill up your screen. You can also now use filters to give your calls that stylish look on demand.


Now is the perfect time to start video calling and look better than ever doing it!


Bring a whole new level of communication to your calls with effects. You'll love using them!


Here are the other great updates coming with the update:


・Scroll horizontally to see a digest version of suggested Timeline posts.
・You can now link to individual Timeline posts.
・You can now save drafts of Timeline posts in progress.
・You can now trim images when sending them in chats (Android only).


With plenty of new Timeline features and new ways to communicate with friends, we know you'll enjoy these additions to LINE!


We'll keep doing everything we can to provide you with the most convenient and secure LINE possible. We especially love hearing suggestions from you!


Update to the latest version of LINE