On July 14, LINE went public on the New York Stock Exchange.
To celebrate the occasion, we wanted to bring along the LINE community for the trip and sent Brown on a mission to carry the thoughts and feelings of LINE users to the Big Apple,
from a list of messages submitted by users around the world
.
From over hundreds submissions, we picked out 32 messages to send to New York.
The messages would go up in no other place than at "The Crossroads of the World" – Times Square.
So did Brown successfully accomplish his mission? Find out in the photos below!
Brown's in New York!
Stay tuned to find out what brought this cuddly bear to the Big Apple. #LINEgoesNY #LINE $LN pic.twitter.com/sc5m8dGRtn

— LINE Global (@line_global) 2016年7月13日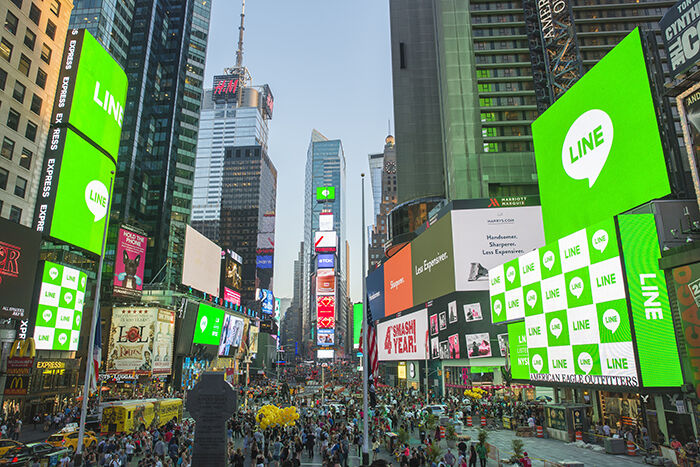 Tagging along with Brown were Cony, James, and CHOCO, who handed out balloons to the square's visitors.
Brown and Cony dressed up especially for the occasion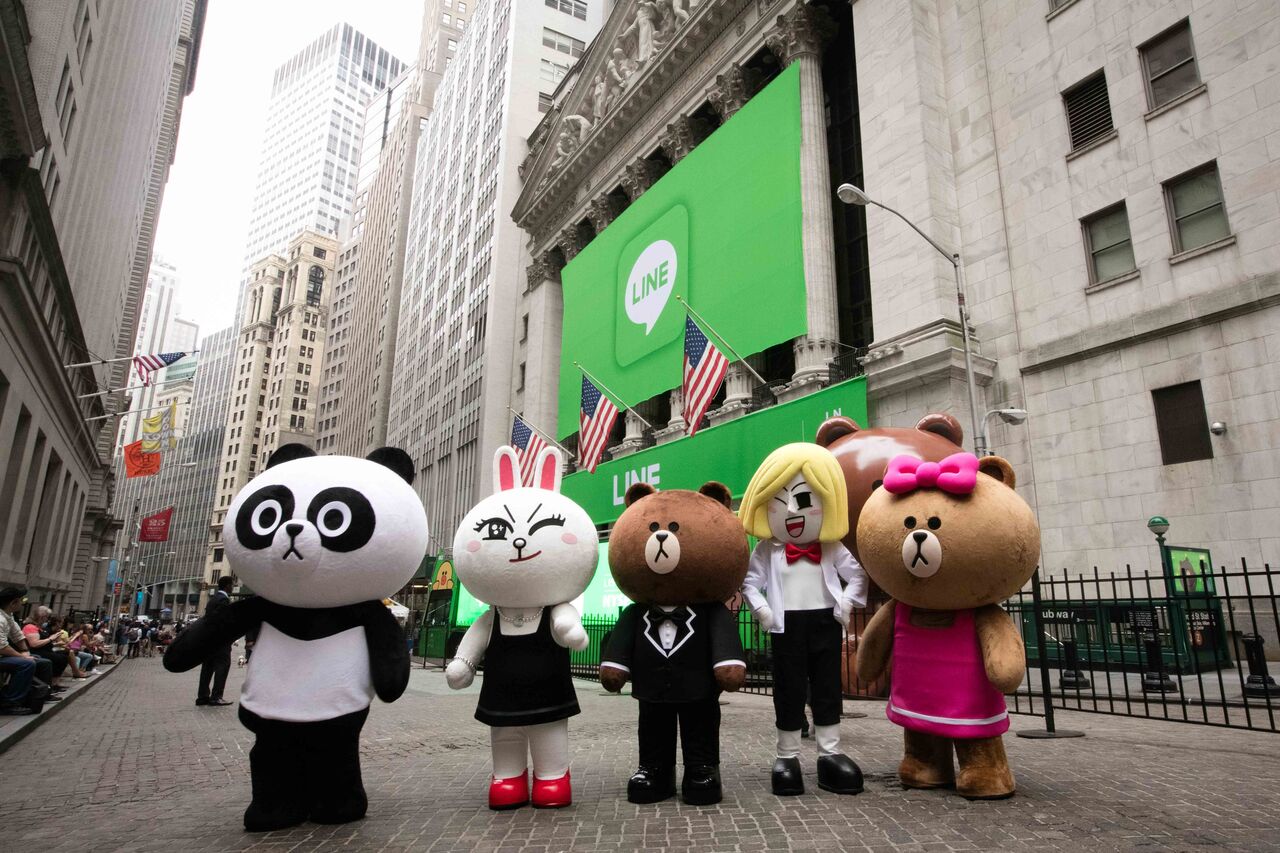 The billboards displaying messages of 32 users.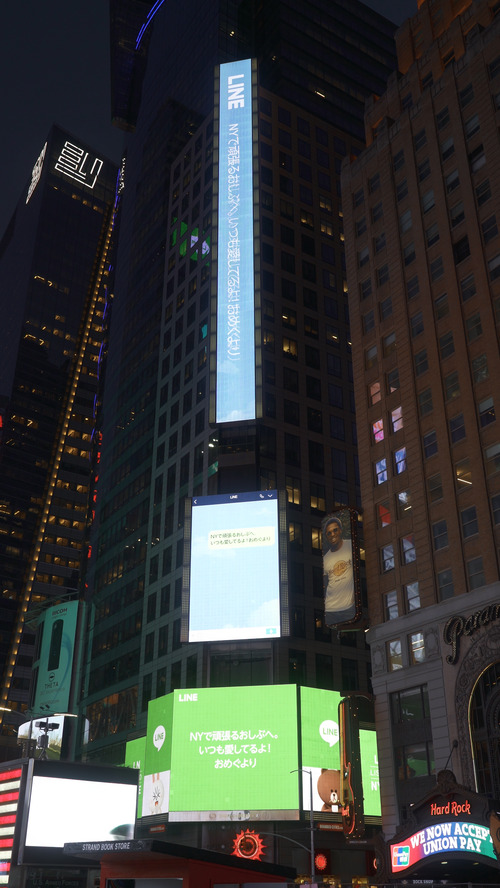 The messages were displayed for all the world to see in Times Square, "The Crossroads of the World."
A wide variety of messages went up that day.
From messages going out to significant others,
an apology for skipping class,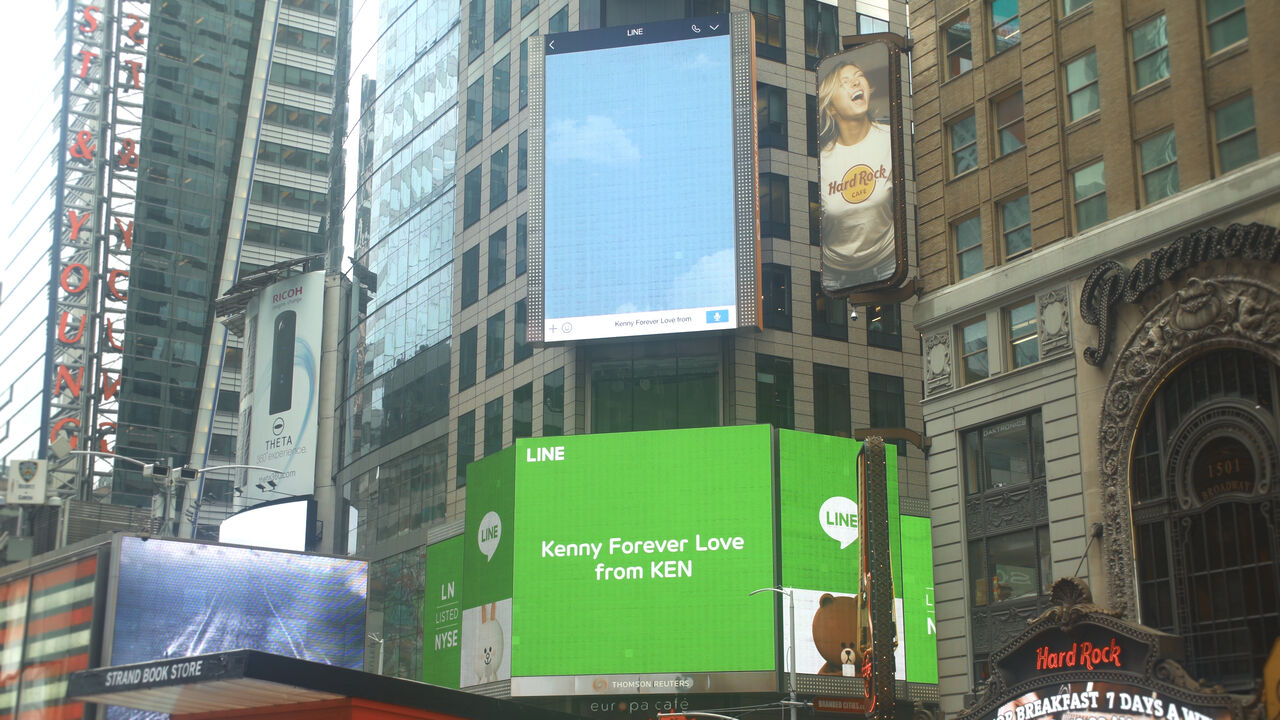 and marriage proposals, Times Square was full of LINE users' thoughts and feelings.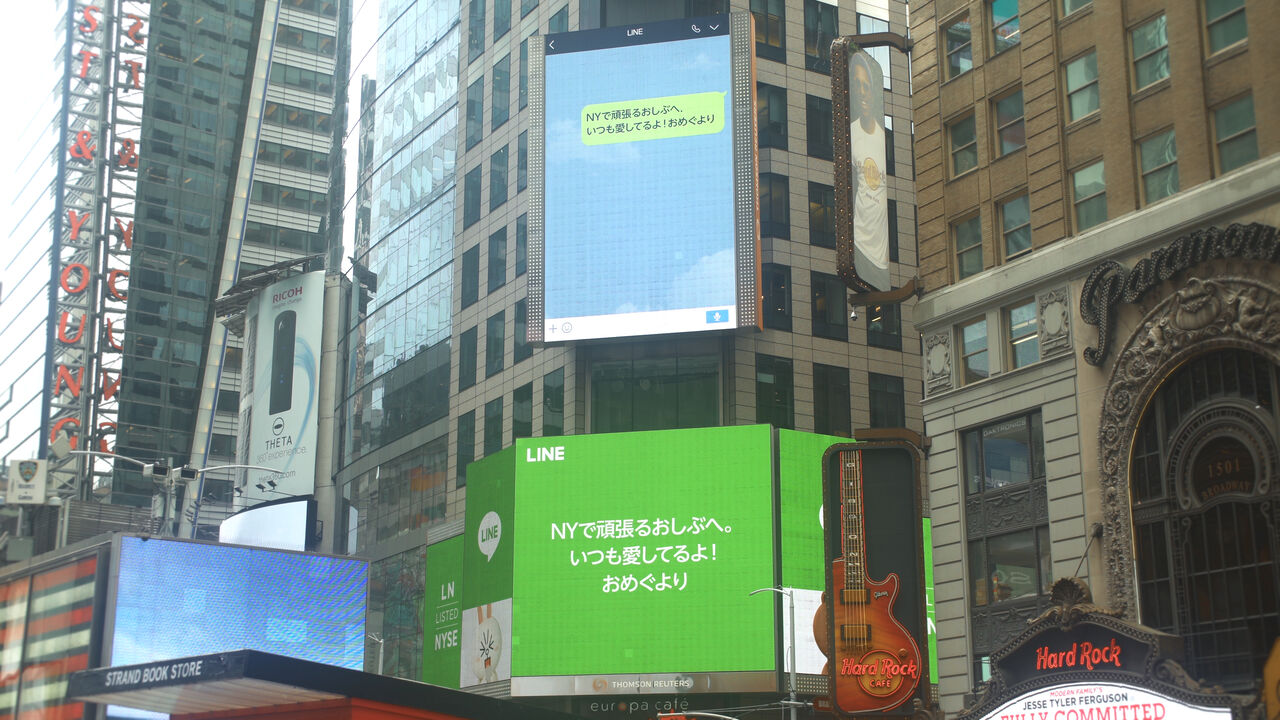 Behind our slogan, "CLOSING THE DISTANCE," we at LINE strive to help all our users connect with the people and things that matter most to them.
We hope you will continue using LINE for many years to come.