A new sticker format joined animated and sound stickers today, adding a new way for you to close the distance with your LINE friends.
Introducing new, screen-filling pop-up stickers!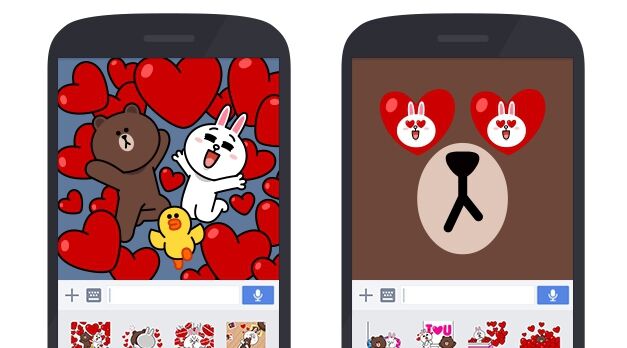 The first time they are received, these dynamic stickers fill the LINE chat screen with their animations.
Pop-up stickers debut with Brown & Cony's Big Love Stickers, featuring the couple's overflowing love, now on sale!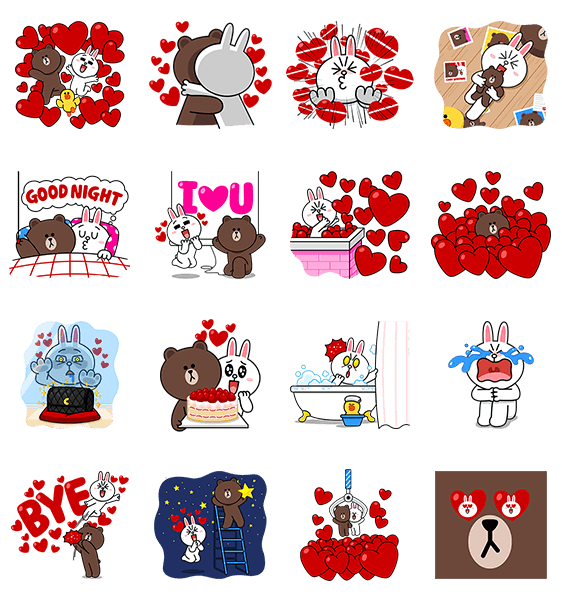 Price
1 set of 16: USD1.99 (100 Coins)
Store page
Compatible LINE versions
Version 6.3.0 and above (on earlier versions of LINE, pop-up stickers will appear as static stickers instead)
Note: If a pop-up sticker does not play after opening LINE from a push notification, tapping the sticker will play the animation.
Get the message across to family and friends when it matters most with these expressive and dynamic pop-up stickers!