Introducing
egg
, the video selfie app that's hot off the grill!
Featuring over 50 3D mask varieties and animated filters, egg lets you take your selfies to new dimensions with action-packed selfie videos!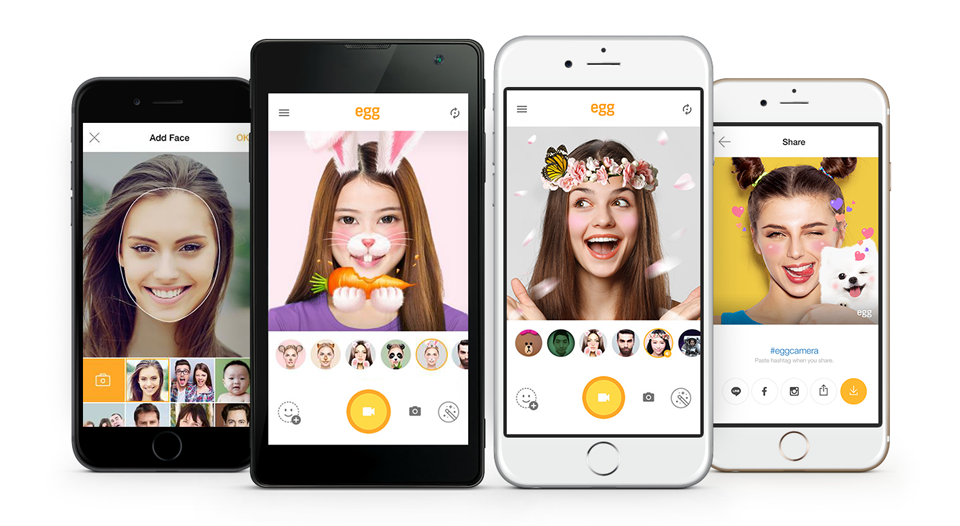 Post your wildest egg selfies to social networks and watch the conversation start to sizzle!
Lifelike makeup effects and animated filters make your selfies come alive!
Over 50 animated filters that meld with your face perfectly!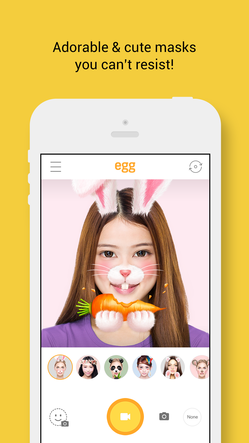 Instantly transform yourself with a wide range of filter themes, including animals, horror, beauty, and hijinks.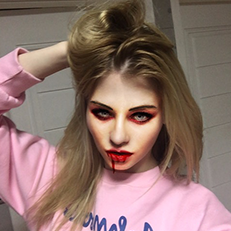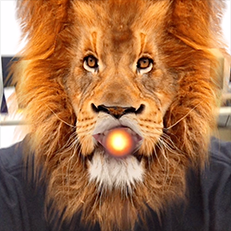 Freely pair filters together with video effects for unique results!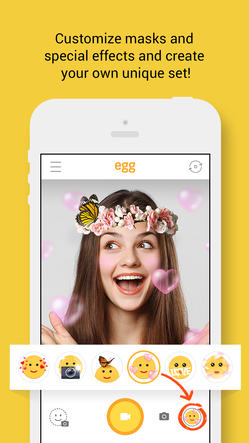 Whether you wink at the camera to trigger a shower of flower petals or open your mouth to spit out flames, video effects respond to your facial movements in jaw-dropping ways. Mix and match your favorite filters and effects to see where egg will take you!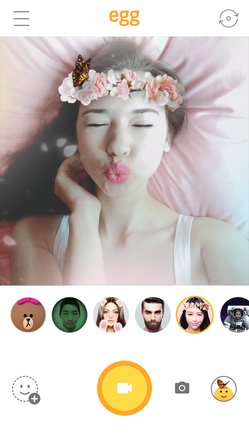 Create your own original masks!
Use images saved on your device to create your own original masks! Steal your friends' faces for a bit of mischief, or try transforming yourself into your favorite celebrities or characters!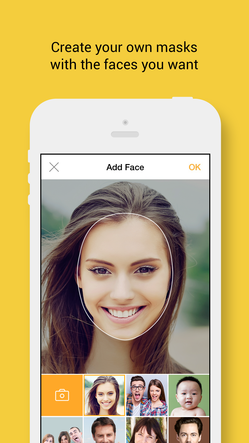 Face swapping frenzy!
Face swaps have never been easier! Instantly swap the faces of multiple people in a shot for disturbingly hilarious results.
Lots of ways to share
Easily share your masterful egg creations in more ways than there are to make an omelette! Post your shots directly to social networks such as LINE, Instagram, Facebook, and more.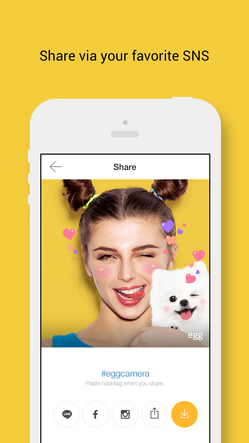 Take your selfies to new and unegg-splored territory with egg, and keep things funny side up!
Try out all the wacky effect combinations egg has to offer and create your selfie masterpiece!
egg (Free Download)