LINE Launcher, an Android home screen customization app that gives your phone instantaneous makeovers, has been released!
Choose from over 3,000 free themes, or use your own pictures to make original icons that are yours alone. With drawer customization functionality too, LINE Launcher has got something for everyone who wants to fine tune their smartphone!
LINE Launcher is Perfect for...

-
Customizing
your smartphone's home screen in a flash.
-
Making
a home screen with the perfect combination of your favorite photos
-
Creating
a home screen with a swiss army knife's worth of widgets.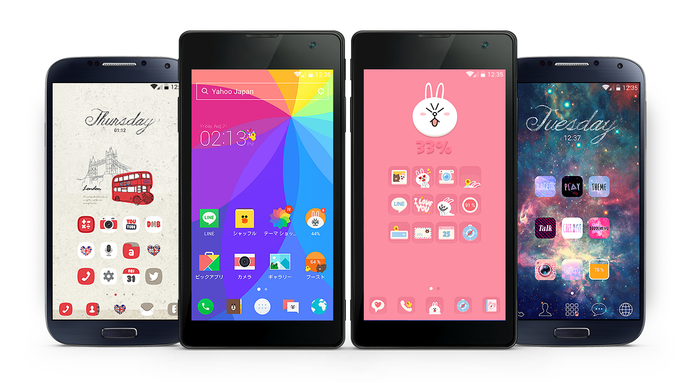 Choose from Over 3,000 Themes to Switch Between at Your Command
---
LINE Launcher comes packed with themes, ranging from cute, stylish, and smart ones to others featuring the beloved LINE Friends.
With over 3,000 to choose from, you'll be sure to find at least one that tickles your fancy.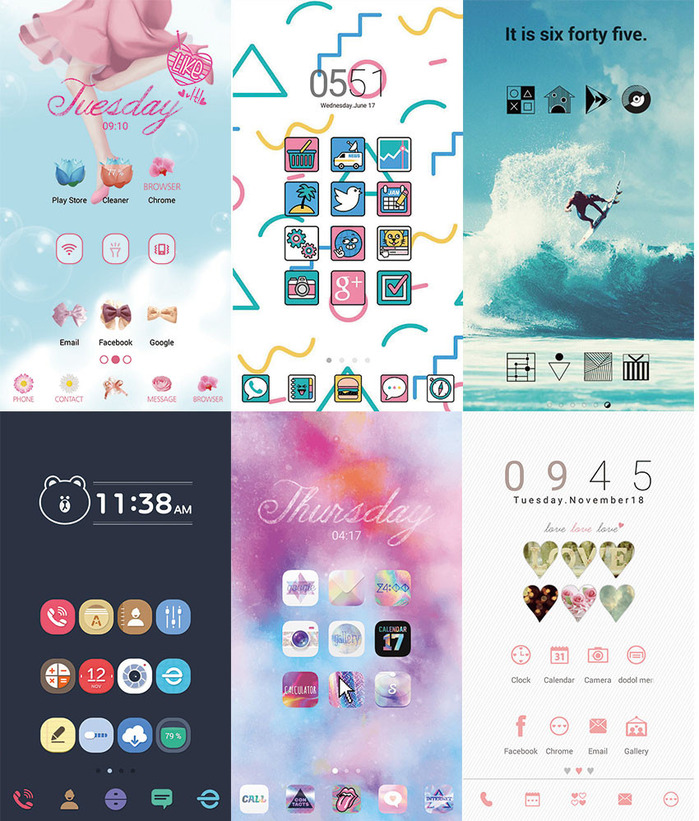 It's dead simple to apply the themes to your home screen too. You'll be enjoying your new design before you can even say LINE Launcher!
3 Taps Finish the Job!
How to Use LINE Launcher

1. Start up LINE Launcher, and select a theme from the "Theme shop."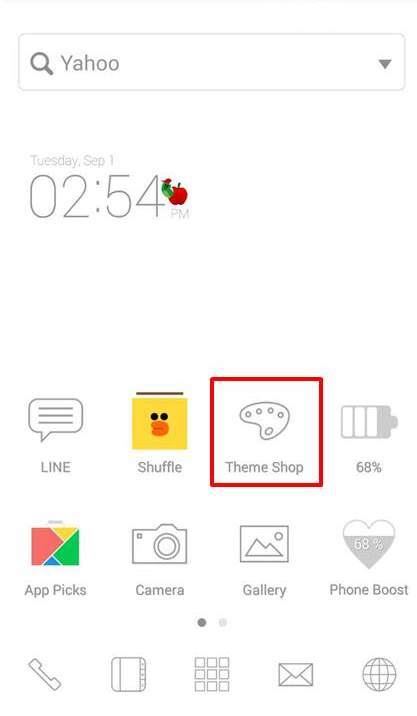 2. Tap Download.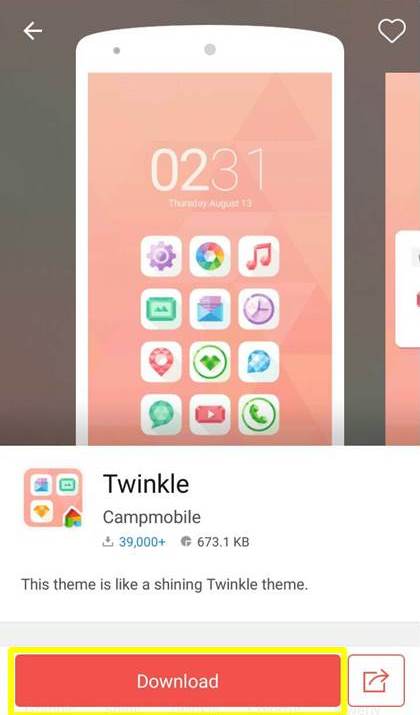 3. Choose "Change Icons" or "Change All."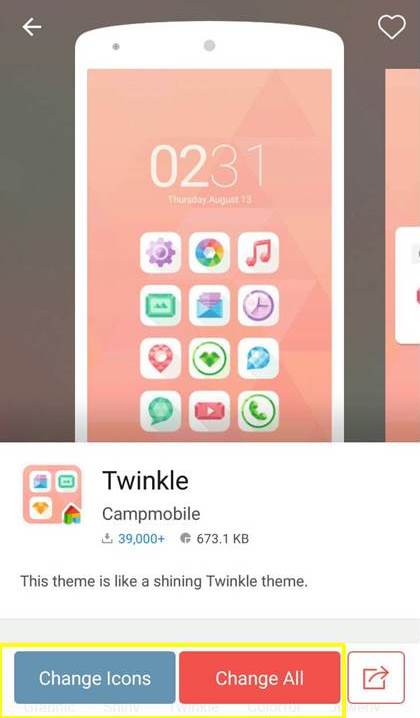 That's all there is to it, besides loving your smartphone's new look!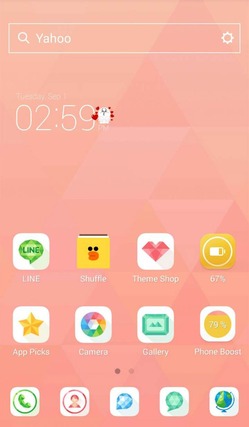 Decorate Your Home Screen with Stickers and Photos
---
LINE Launcher is perfect for fully customizing your home screen.
Decorate it with stickers just the way you like them, and customize app and bookmark icons!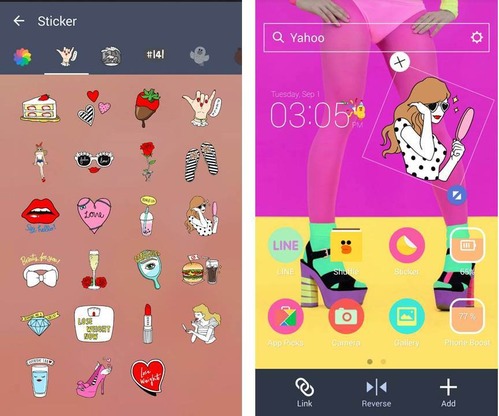 By setting a LINE group chat screen to your home screen, you'll never be more than a step away from keeping in touch with those important to you.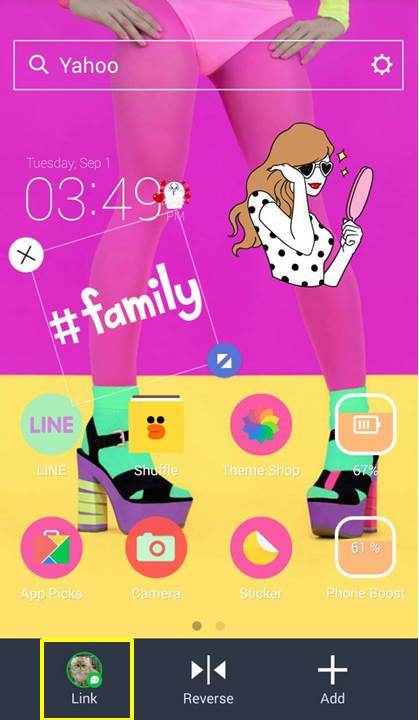 You can even use photos saved on your phone to make your own stickers and icons. It's perfect for pet lovers who are yearning to have their darling fill up their smartphone to the brim!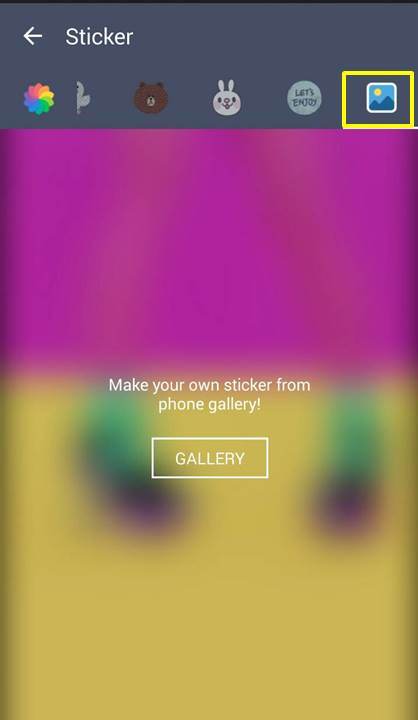 Check this link out for more info!
Useful Widgets Galore!
---
LINE Launcher is not just able to make your phone beautiful on the outside; it includes a full suite of powerful widgets as well.
By using the app, you can even add a memory cleaner to your home screen, perfect for when you're looking to free up a little space or give your phone a small tune-up.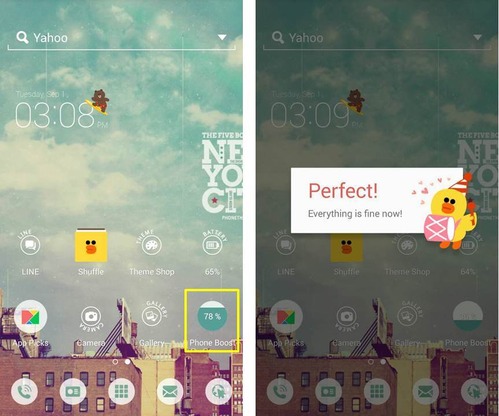 Also, you'll be able to turbo-charge your smartphone's drawer. Sort your apps based on how frequently you use them or however you choose, hide apps you don't want to see, uninstall ones you don't use, make folders, and more. With LINE Launcher, the possibilities are endless!
Whether you're looking for form, function, or both, LINE Launcher's got you covered!
With LINE Launcher, you can feel like you have a new smartphone, every day.
LINE Launcher(Free)

Google Play:
https://play.google.com/store/apps/details?id=com.campmobile.launcher