The Android version of the latest update for LINE (
version 5.4.0
) was released today.
*The iPhone version of the app will be released in the near future.
This release marks a kind of renaissance for
LINE Premium Call
*, a service that provides low-cost calls to landlines and mobile phone users without LINE. The service has changed its name to "
LINE Out
,"*and LINE's calling feature has been given a major overhaul to make it easier than ever to use.
*LINE Out is available in the following countries: Argentina, Australia, Cambodia, Chile, Colombia, India, Ireland, Japan, Korea, Malaysia, Mexico, Netherlands, New Zealand, Peru, Philippines, Spain, Thailand, Turkey, United Kingdom, United States, Venezuela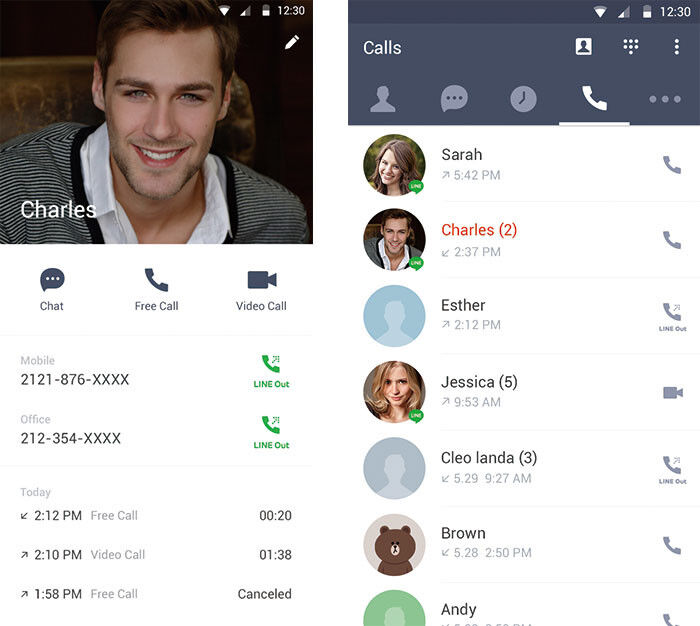 ■"Calls" Tab Added
---
There's a new addition to the menu located at the top the of LINE app. The Calls tab has joined the ranks of the Friends, Chats, Timeline, and More tabs found on the main nav bar.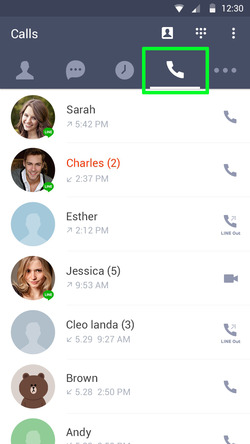 Use this new tab to check out your call history at a glance. Best of all, phone calls with your closest friends are now only a few taps away!
You can also tap any one of your friends to see your past call history.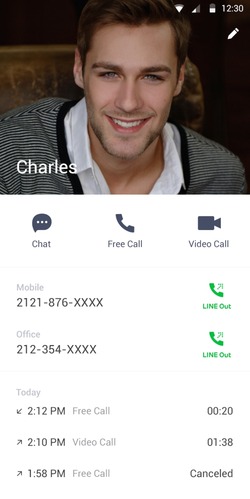 Keeping in touch with your friends just got even easier.
First, go to Settings > LINE Out Settings and select "Call LINE Friends From Profiles" to make calls with LINE Out directly from your friends' LINE profiles.
Next, sync up your friends' phone numbers registered inside your phone's contacts to make easy and low-cost calls to friends who aren't using LINE yet with this handy new feature from LINE Out!
*This option is turned off by default.
Now you can make calls at competitive rates from right inside the LINE app. You've got to check this new feature out if you're into convenient low-cost calls!
If you want to keep using LINE Out the old-fashioned way by entering phone numbers directly, just use the phone keypad icon in the top left of the screen. Now there's something for everyone!
There's never been a better time to start making calls with LINE. Use the new and improved calling feature to get in touch with someone important today!