Ever missed out on something important because you had a hard time finding your friends?
The new LINE HERE app has you covered. Group members can share their current locations with each other in real time to make sure everyone stays on the same page. The handy map provided by the service makes keeping up with the pack a breeze!



LINE HERE is Perfect for...
---
- Meeting up with friends in sprawling stations and airports. Take that, Ikebukuro!
- Splitting up into groups at theme parks. Now no one has to sit out the scary rides alone!
- Holding friendly get-togethers at home. Let the host know when you get close!
- Keeping an eye on your kids when they're home alone. Receive handy notifications if they dare to venture out!

LINE HERE lets you know at a glance exactly who, where, and how fast everyone is moving.

You can also set a time limit on how long locations are shared in each group, or turn the feature off completely.

LINE HERE offers a plethora of possibilities for turning any potentially difficult situation into a smooth-sailing rendezvous.

What LINE HERE Has to Offer
---
- Share current locations among friends or family members in groups (location sharing rooms).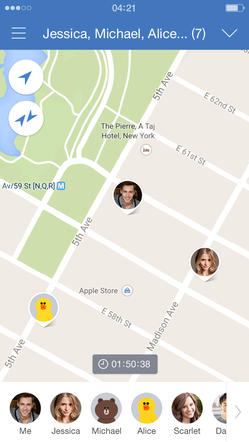 - Get notifications when group members get close to or leave a designated place.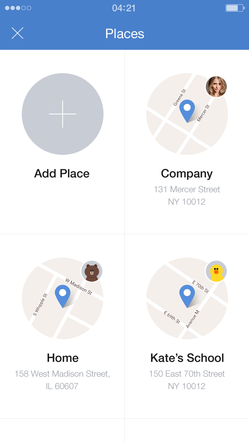 - Set timers that control how long location information is shared in each group (location sharing room).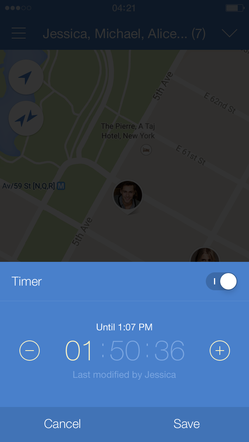 - Stop sharing your location temporarily.
LINE HERE was designed with users in mind. That's why it includes a timer. You can set how long locations are shared in any group for anywhere from 1 to 24 hours. Customizing each location sharing room to meet specific needs helps the app make your life easier.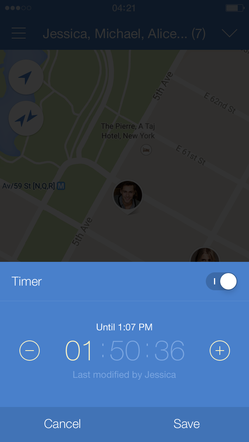 You can also stop your location from being displayed at any time. This feature is handy for when you need to go somewhere you may not want other people to see. Just switch off location sharing temporarily and turn it back on when you're done being all cloak and dagger!
Creating Location Sharing Rooms
---
LINE HERE lets all location sharing room members share their locations with each other. Inviting people to join a room is super easy too!
Log in with LINE and select Start Sharing from the menu. Next, select the LINE friends you'd like to start sharing locations with and you're all set!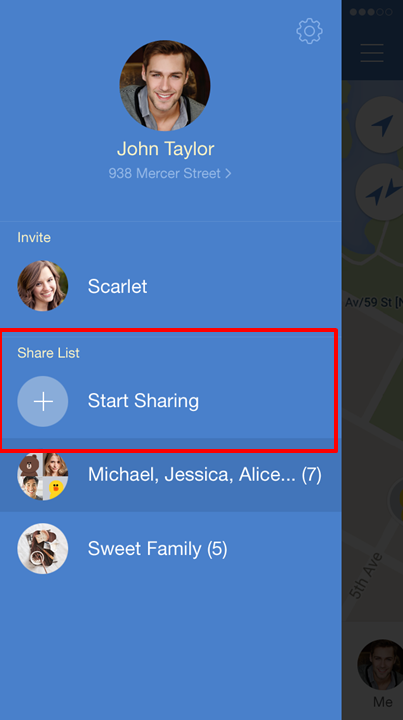 You can share locations with non-LINE friends simply by shooting them a quick URL. The app also lets users log in with their Facebook accounts.
Family members using the app can turn off the timer feature completely and keep track of each other's whereabouts in order to make sure everyone is safe and sound.
Whether you're meeting up with friends or ensuring your family's safety, LINE HERE offers a suite of convenient location sharing features designed to meet your needs. Here's to better living!
LINE HERE