LINE GAME just released its latest title, "LINE WooparooLand"! Collect over 200 types of adorable Wooparoo and customize your land with the facilities of your choosing in this exciting monster collection game.
All sorts of special events are being held to commemorate the game's launch, so get right into the game to get a bevy of great gifts!
How to Play: Wooparoo x Wooparoo - Collect Over 200 Types of Adorable Wooparoo!
LINE WooparooLand's chock full of tiny, cute Wooparoo that all have unique looks and voices. There are over 200 types to be found in the game, but that's just the start! In addition to raising these cute critters, you can combine two Wooparoo together to make a whole new Wooparoo! With the seven types of Wooparoo to be found (Forest, Earth, Fire, Ice, Thunder, Water, and Wind), that's over 20,000 different creatures! Try your hand at crafting expert combinations to create mysterious rare Wooparoo!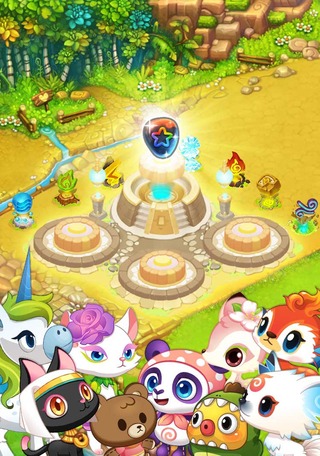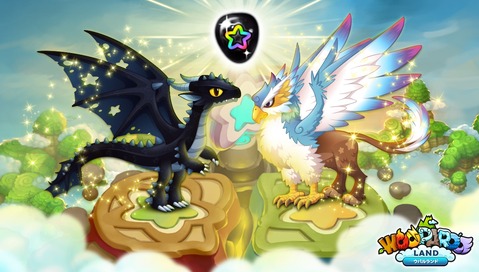 As with any other baby, you'll have to feed your baby Wooparoo properly to have it grow up healthly and strong. Once your Wooparoo mature, they'll reward your efforts by producing Mana Orbs, essential to progressing through the game. Don't neglect your parental duties!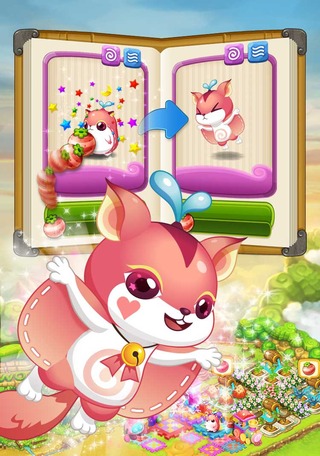 Create Your Very Own Stunning WooparooLand! Work with Friends to Unleash Even More Possibilities!
The Wooparoo that you collect will inhabit a WooparooLand world, which is all yours to customize. Choose from plentiful decorations and facilities to make an amazing WooparooLand that's uniquely yours! By expanding into hidden areas, players can unlock an even larger Wooparoo habitat to customize.
Team up with friends to get gifts and exchange seeds, making the path to a perfect WooparooLand and more powerful Wooparoo quicker than ever.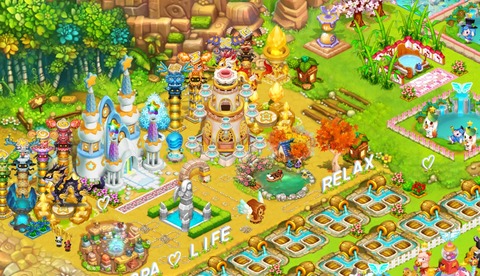 Check out the Game's Promotional Video!
See a slice of what LINE WooparooLand has to offer in this video!
Release Event Extravaganza! Get all sorts of gifts just for playing the game! (Until August 31, GMT+9)
1. Level Up Event
Get 100 Gems for reaching Level 10!
2. Summon 5 Wooparoo Event
Summon the five designated types of Wooparoo to receive 30 Gems!
3. Wooparoo Bingo Event
Complete a quest and get a complete row in Bingo to get Mana Orbs, Food, and Gems! Complete the whole Bingo board to get a Magic Cauldron Ticket, which you can use to get a rare character!
Invite Friends to Get Rare Items!
Get the following rare items, depending on how many of your LINE friends you invite!
- 10 People: 10 Gems
- 20 People: 10 Lucky Tickets
- 40 People: 2 Magic Cauldron Tickets
- 60 People: Mori, a Wooparoo who has the highest Mana Orb production rate in the game
You and a friend can also get 20 Gems a piece if they sign up with a Friend Code you send them!
Summon all the cute Wooparoo you can handle, and get ready to create a magical world that's yours alone!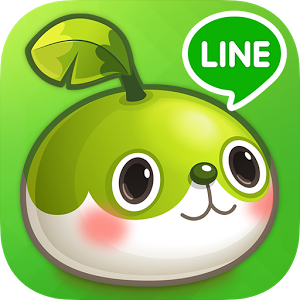 LINE WooparooLand (Free download)
App Store
https://itunes.apple.com/app/id999227149
Google Play
https://play.google.com/store/apps/details?id=com.linecorp.LGWPMT
Official website:
http://linewooparoo.com/
Official Facebook page:
https://www.facebook.com/wooparooland