LINE
5.2.0
has been released! The new version includes huge improvements to the Sticker Shop, such as a category search feature and a recommendations section. Finding the perfect sticker for every emotion has never been easier!
Get the latest version of LINE now!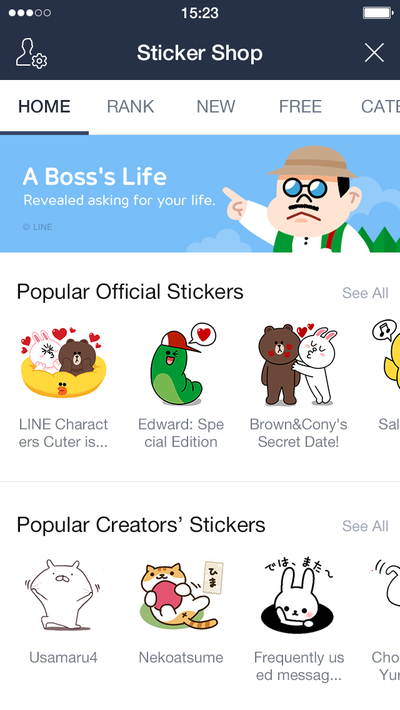 Find Stickers More Easily
This update introduces many changes to the Sticker Shop. Five tabs have been added, namely Home, Rank, New, Free, and Category. You can view both official and creators' stickers on each tab.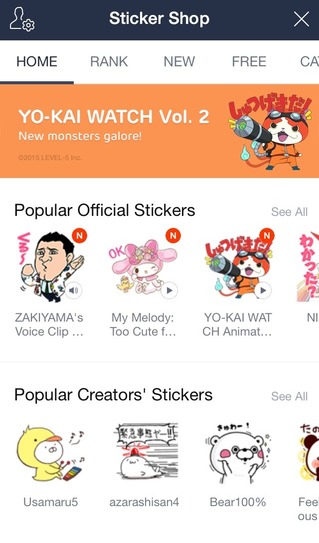 Unlike before, you can now see search results for official and creators' stickers separately.
Official
Creators'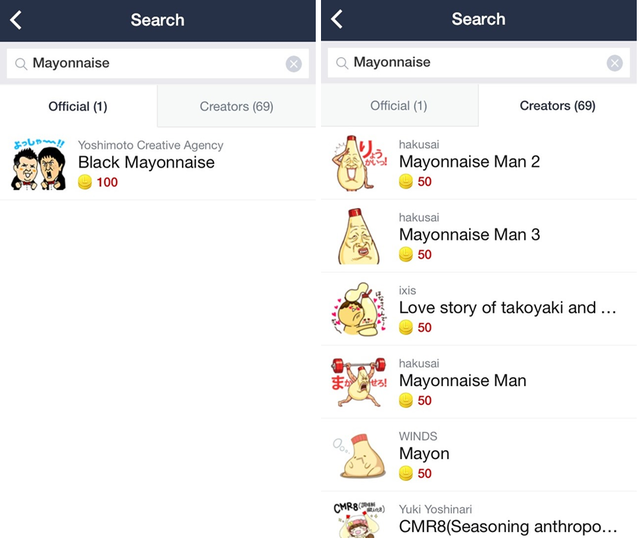 16 categories have also been added so you can find stickers of a specific type more easily.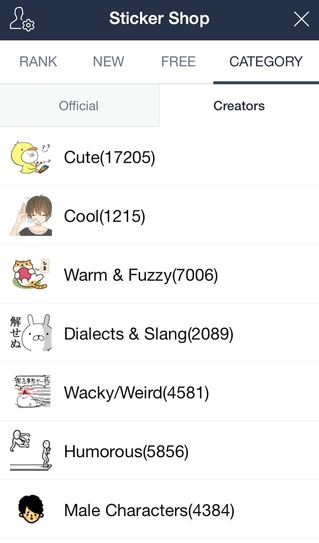 In the category view, you can see both the top ranking and the latest stickers.
Rankings New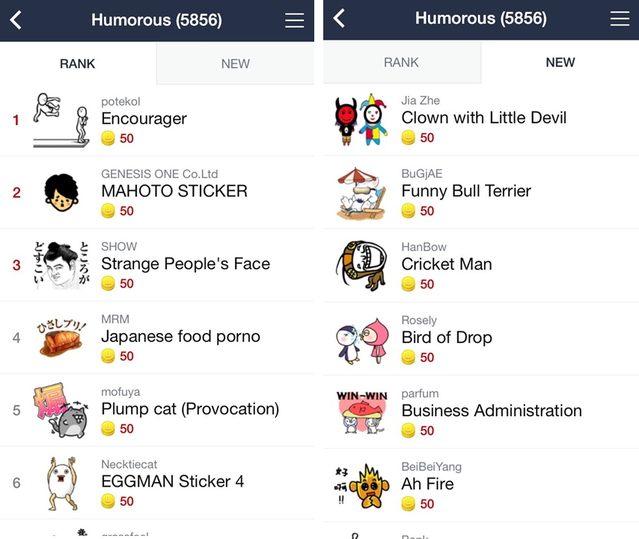 You can also select sub-categories to further filter your search. For example, in the Cat category, there are six more sub-categories to choose from.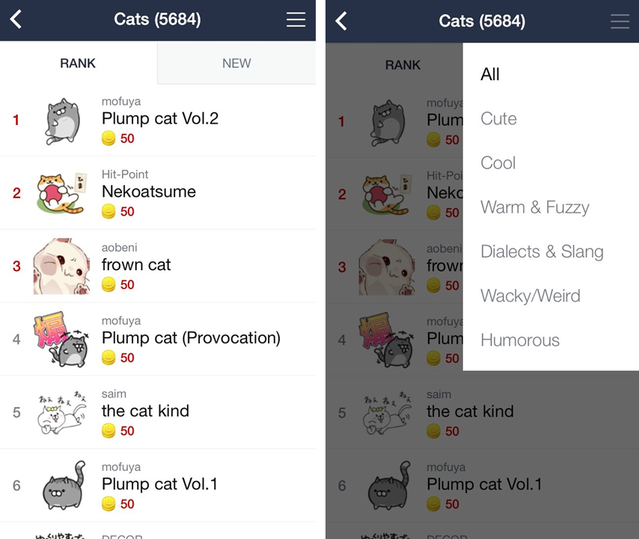 With the new and improved Sticker Shop, finding stickers is a snap anytime, anywhere!
We hope you enjoy this new version, and look forward to even better updates in the future!
Get
the latest version of LINE
now!