The latest addition to the LINE GAME series is coming to an app store near you!
LINE WOOPAROOSAGA is a casual defense game featuring over 500 characters known as "wooparoos" that players can train and use to battle opponents. Stunning semi-3D graphics provide the backdrop to an engaging gaming experience as you solve puzzles and battle your way through lush, exotic landscapes.
Watch Wooparoos Fight to the Finish Across Tricky Stages and Beautiful Backgrounds!
The Wooparoo Saga
The game's story focuses on the mysterious wooparoos, mystical life-forms created by an all-powerful higher being. Obsessed with becoming all-powerful themselves, the lesser gods of the universe's pantheon have used the wooparoos for their own twisted plans since time immemorial. Unfortunately, millennia of misuse have rendered these unfortunate creatures completely beyond control. In his benevolence, the creator god has ordained and dispatched his own spawn to bring peace to the land once again.
Bring an end to this age of conflict by defeating one evil wooparoo at a time and purify this war-torn land!
How to Play
LINE WOOPAROOSAGA features over 600 sprawling stages. Battle types vary per stage, consisting of Skirmishes, where players can choose a limited range of wooparoos with which to destroy their enemies, and Assaults, in which players can choose as many wooparoos as they want to destroy the enemy camp.
Choose from your collection of characters to create a strategic deck (team) of wooparoos based on the skills each beast possesses. Tap one during battle to trigger their special skill or make them repeatedly attack a target! Stunning graphics provide the perfect backdrop to your ever-advancing army bent on destroying all those that stand in the way of peace.
Acquire new characters by defeating stage bosses to add them to your collection. Victory in battle can also earn you Mana Orbs and other items used to power up characters. Bolster your ranks and train your wooparoos for battle as you devise clever strategies to hack your way through a slew of challenging stages!
Collect All 500+ Wooparoos and Evolve Them into Perfect Warriors!
One of the greatest parts about LINE WOOPAROOSAGA is the sheer variety of characters available to collect and train. Wooparoos come with skills and attributes of all shapes and sizes, and feature 3 to 4 different stages of evolution each. Use booster items to power up your characters or combine 2 of the same wooparoo to make them evolve. With over 500 different wooparoos available, these crafty critters are sure to make you smile as you continue to evolve and buff them up.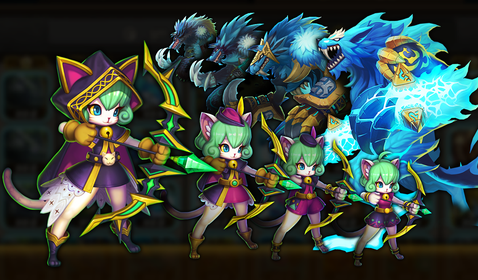 Chat with Friends While Competing in Multiple Battle Modes!
In addition to the regular stages mentioned above, the game also features multiple battle modes such as Infinite Arena, in which players test their defensive mettle to stave off an endless onslaught of oncoming enemies, and Warfare, where players dispatch all their wooparoos at once for the ultimate melee. Have fun racking up EXP as you battle your way through a variety of settings!
WOOPAROOSAGA also features a real-time player versus player (PvP) mode that lets you go head-to-head with LINE friends and other players. A robust real-time messaging system allows for in-depth communication between players - you can even send each other emoji if you really want to.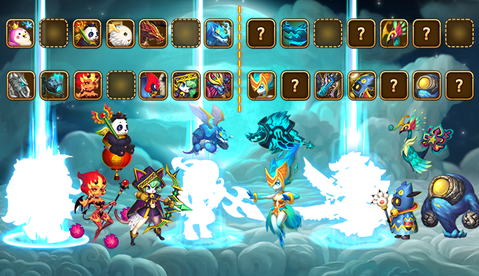 4 Unbelievable Release Celebration Events on Now till June 30 (GMT+9)
1. Who's the Boss
Defeat the first boss Ururi to get 20 Gems as a special reward! Defeat the second boss Yeti to get 3 Friendship Gacha Tickets.
2. A Whole New World
Defeat Totem Tree, the boss of the first world, to get a Premium Gacha Ticket and a chance to earn a rare wooparoo.
3. Buff Up Your Wooparoos
Collect participation tickets given out every time you power up a wooparoo. After saving up a certain amount of tickets, they can be exchanged for the chance to play a special lottery that features rare characters, Premium Gacha Tickets, Gems, and other in-game items as prizes. (*Players can join the event from inside the app.)
4. Friend Invitation Event
Event 10 LINE friends to play the game to get 20 Gems, 20 friends for 30 Gems, 50 friends to get a 4-Star Mint wooparoo, and 100 friends to get a 5-Star Kai wooparoo.
*Event periods may be extended.
Fill your ranks with adorable wooparoos and set them loose to battle to the death in this beautifully crafted and action-packed battle adventure!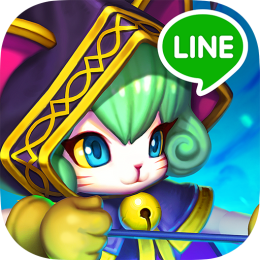 LINE WOOPAROOSAGA (Free download)
App Store
https://itunes.apple.com/app/id948655259
Google Play
https://play.google.com/store/apps/details?id=com.linecorp.LGWPR
Official Website
http://wooparoosaga.com/