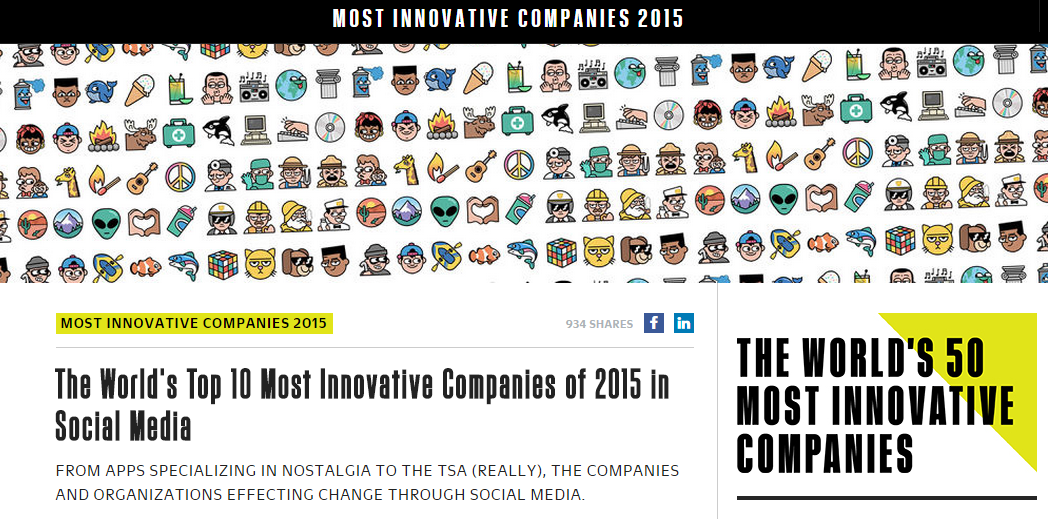 LINE was described as follows in the article.
For creating a hypercute cultural powerhouse. In Japan, the mobile messaging app known as Line is so pervasive that young people swap Line IDs instead of phone numbers. Worldwide, the app has more than 181 million active users a month.
Though that leaves it smaller than Facebook Messenger, WhatsApp, and Tencent's WeChat, Line has excelled at something that's arguably tougher than racking up hundreds of millions of users: It's become a pan-media, pop-culture phenomenon.
The app started the craze for stickers—oversized emoji-like graphics that convey emotions and ideas that might be tough to tap out on a smartphone keyboard.
These critters have proven so popular that Line is opening up retail stores that sell everything including stuffed animals, T-shirts, and a $3,200 Swarovski crystal Cony (Line's rabbit character). The company also has a thriving business charging marketers such as Toyota to distribute free sticker packs and otherwise engage with consumers. Games, paid stickers, marketing deals, and merchandise add up to real money: 2014 revenue totaled $656 million.
We are happy to earn yet another honor from the foreign press shortly following the Crunchies award we received, and would like to thank all our users for using LINE and developing a unique culture through the service.

We will continue to innovate in order to enrich your communication life.