LINE version 5.0.0
was released today on Android, and brings with it the option to share Timeline posts publically. When you share or like posts that are set to public, you can also share them with your friends on your Timeline!
*iPhone version has been released too. (24th February)
We've also adopted a stylish circular profile icon and improved the design of the Android version, bringing an update that will make using LINE an even more enjoyable experience.

"Public" Option Added to Timeline Sharing Options
---
The "Public" option joins the existing "My Line Friends" and "Group" Timeline sharing options! Posts set to public will be indicated with a globe icon.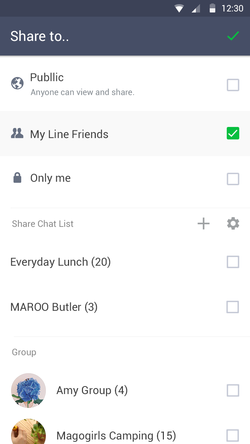 Posts set to Public will also be posted to the Timelines of any users who like or share them. Set posts you want to share with the world to Public!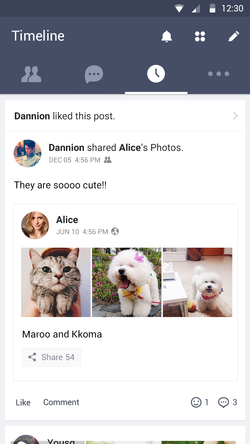 Users who like posts can choose whether or not to share the post to their Timeline. The option to share posts you like to your Timeline is only supported in some countries and regions.
Share posts that impress you with your friends by liking or sharing them and see what exciting places the conversation goes!
You can set your posts to "Only me" to hide them completely. Use this setting to keep track of memos you want to make and organize your to-do list.
Other Features
---
Profile Icon Changed to a Circular Shape
The profile icon displayed in LINE has been changed to a stylish circular shape!
Android Version of LINE is Even Easier to See Thanks to an Updated Design
Users of the Android version of LINE will have an even more comfortable experience with the new design update.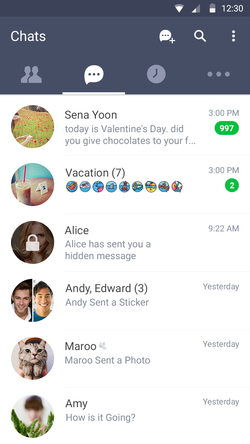 LINE will continue to listen to feedback from its users to create an even more convenient experience for everyone.