A special collaboration has started that has the world-renowned characters from "Angry Birds" appearing alongside your favorite characters in LINE Rangers!
Get your hands on the Angry Birds appearing as Rangers and save Sally from the evil Alien Army!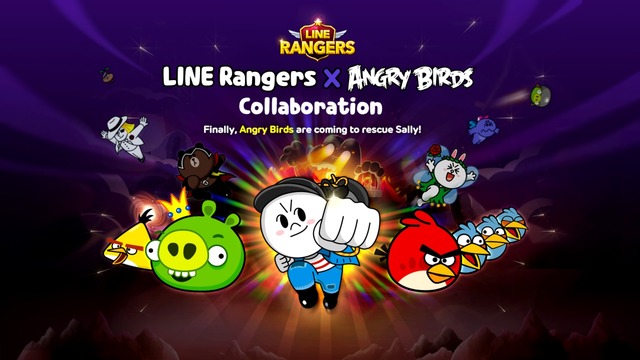 Say Hello to the 5-Star "Red" Appearing in the Premium Gacha!
The household favorite
Red
is now an ultra-powerful 5-Star Ranger! He'll only be appearing in the Premium Gacha for a limited time, so make sure to get him while you can!
Period:
From 12 am on Saturday, November 1 till 11:59 pm on Monday, November 17 (GMT+9)

The Fearsome "Pig" Boss Blocks Your Way! Beat Him for a 4-Star Chuck!
The special boss
Pig
will appear in multiple boss stages. If you can manage to take him down, you'll get a 4-Star
Chuck
at random as a reward!
Appears in stages:
24, 36, 48, 60, 72, 84, 96, 108, 120, 132, 144, and 156.
Period:
From 3 pm on Thursday, November 6 till 2:49 pm on Monday, November 10 (GMT+9).
For 3 Days Only the 4-Star Chuck Appears in the Friends Gacha!
Usually you can only get 1 to 3-Star Gacha from the Friends Gacha, but for 3 days only you'll have a chance to get the 4-Star Chuck! Also during this period the amount of Friend Points you can send will be increased from 20 to 40! Spread the power of friendship and spin the Gacha for FREE!
Event Period:
From 3 pm on Monday, November 10 till 2:59 pm on Wednesday, November 12 (GMT+9).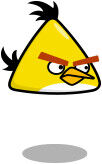 This awesome collaboration will blow you all away! Get the limited edition Rangers and watch your friends turn green with envy!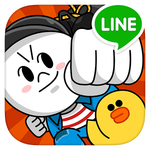 LINE Rangers (FREE Download)
App Store
Google Play