The sequel to LINE POP, LINE GAME's first title that grew to become a major hit with over 47 million downloads globally, has now been released! Meet LINE POP 2, an even more exciting and challenging hexagonal puzzle game that inherits LINE POP's cute cookie motifs. Move blocks up, down, or diagonally in six directions to clear them. Even seasoned puzzle-lovers will be addicted to this exhilarating new experience!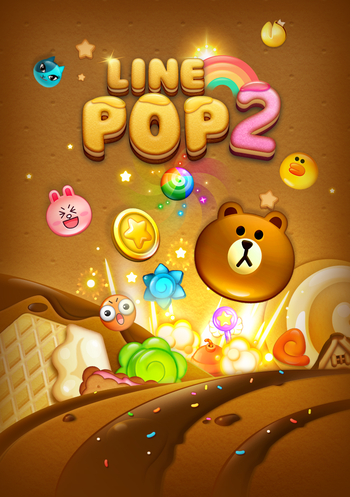 How to Play: Move Blocks in 6 Directions and Join 3 to Clear Them
The blocks can be moved in six directions up, down, or diagonally. Move the blocks and join three of the same character to clear them. Complete the missions in each level (stage) within the number of moves allowed to clear the level.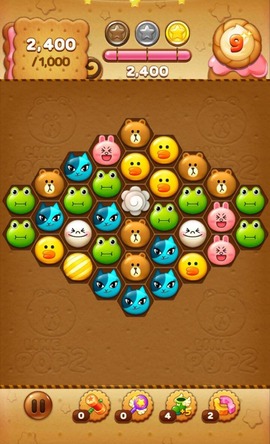 Get Special Blocks for Clearing Blocks in V, X, or Y Patterns!
Special blocks take on more variety in LINE POP 2. In addition to clearing blocks in rows of four of five, clearing them in V, X, or Y patterns will produce even more powerful special blocks. Clear these special blocks and watch them do their magic! Use special blocks strategically to achieve some pretty impressive results.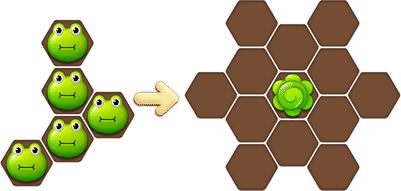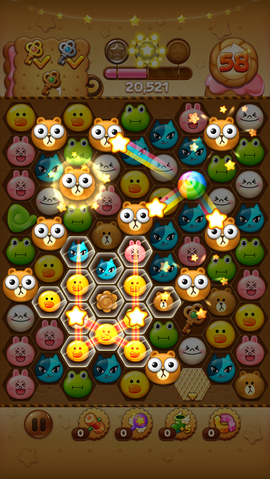 The Levels Get Tougher As You Go Along! Can You Overcome All the Obstacles?
Each level has a mission, such as achieving a specific score, destroying a certain number of Ice blocks, or dropping Keys into keyholes. After clearing 15 to 20 levels, you will proceed to the next chapter (area), where even more powerful obstacles await. Clear the blocks around the Waffles to destroy them, but beware of the Honey blocks that absorb other blocks! Each level is more difficult than the last, so keep practicing till you get the hang of it.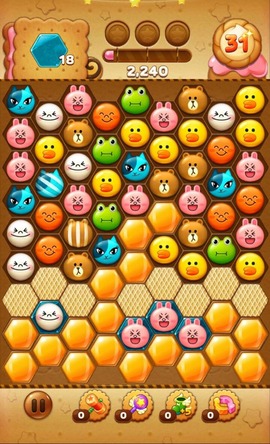 If you have trouble clearing a level, use the items to give you an edge.
If you liked LINE POP or just enjoy a good puzzle game, be sure to try out LINE POP 2 and experience the amazing potential of hexagons!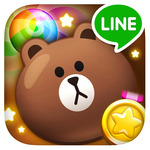 LINE POP 2 (Free to download)
App Store
https://itunes.apple.com/app/id878506376
Google Play
https://play.google.com/store/apps/details?id=com.linecorp.LGLP2