Say hello to LINE Sweets, the very first LINE game to feature exciting 3D LINE characters in a thrilling map-based puzzle game!
Fun to Play or Watch! Join the LINE Characters as They Set Off for Their Sweets Adventure!
What kind of game is it?
6 of the popular LINE characters, including Brown, Cony, and Moon, appear in 24 different variations in this exciting map-based puzzle game! Characters that change their movements and expressions as you play the game fill a world that will make any sweet tooth's mouth water!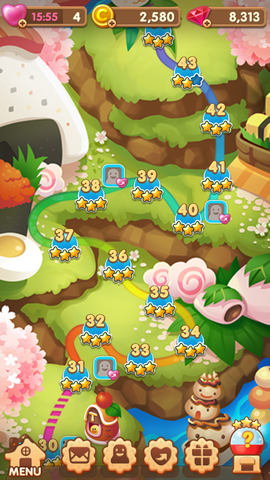 How do I play?
Each map consists of 15 stages that offer a variety of missions. Move the sweets blocks and match 3 or more blocks with the same pattern to pop them and complete the missions within the move limit!
Each LINE character is hungering for a specific fruit block that displays above their head, and if you feed them they'll unleash their special abilities! Generate special sweets blocks and you'll get more points than you ever thought possible!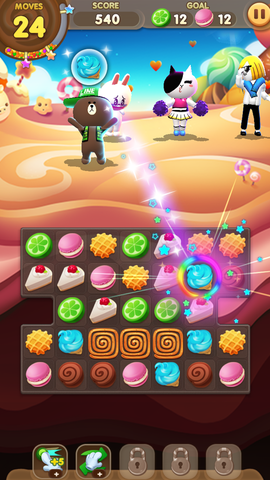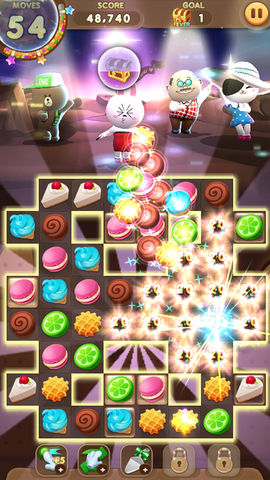 LINE characters everywhere!
Moon and Brown join the rest of the beloved LINE characters in dazzling 3D animation! Up to 4 characters can appear in each stage, and they all have their own unique special abilities. Get even stronger characters with the Gacha and gather Badges to rank up your characters and plow through the stages!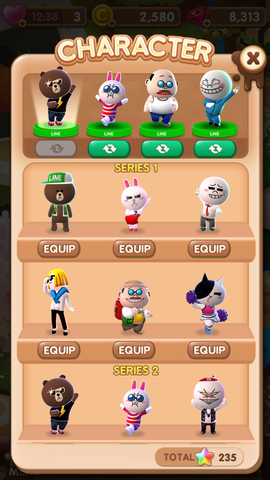 No other game around features the LINE characters getting down like this! Give them the sweets they crave and watch your score soar!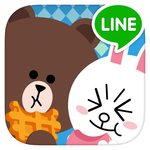 LINE Sweets (Free Download)
App Store
https://itunes.apple.com/app/id891233596
Google Play
https://play.google.com/store/apps/details?id=com.linecorp.LGSWEETS