Approximately three months have already passed since creators' stickers first went on sale on April 8. All of us at LINE would like to express our deepest appreciation for both the creators who have entertained LINE users throughout the world with their diverse creations and the users who used these amazing creators' stickers to liven up their LINE chats. In this blog post today we'd like to provide our first release of Creators Market data to mark three months since its launch.
Approximately 150,000 Creators from 124 Countries
---
As of right now, there are a total of 149,000 creators from 124 different countries who have registered stickers or submitted stickers for review. The total number of registered stickers has reached around 30,000 as well.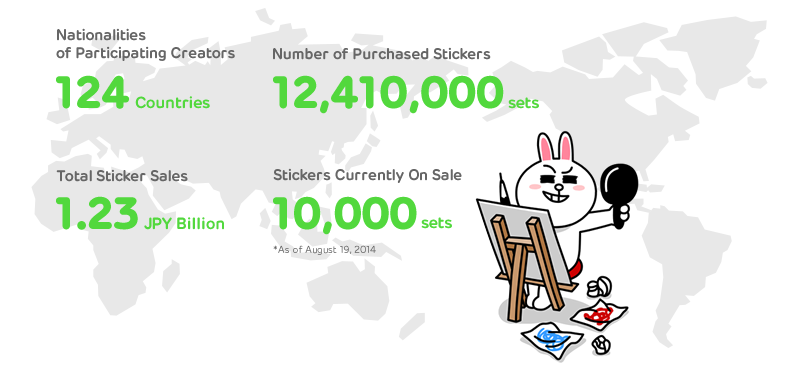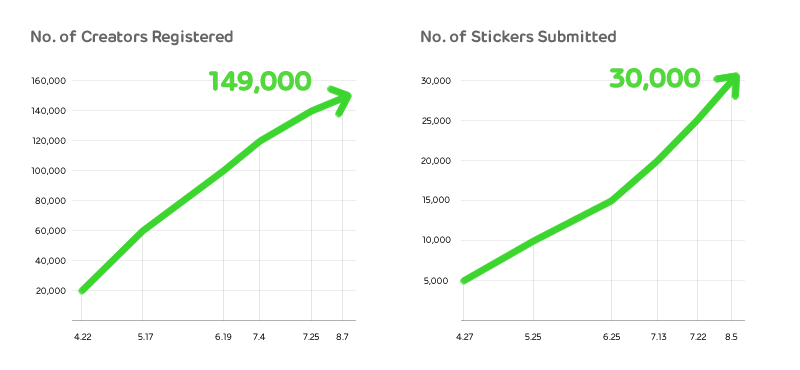 Average Sales for the Top 10 Grossing Sets at JPY 22 Million for First 3-Month Period
---
12.41 million sets of stickers have been purchased on the Creators Market so far. The following amazing results were found by ranking the top grossing sticker sets. You can see that once a set gains popularity its sales can take off, even reaching figures in the hundreds of millions (JPY) in just a few months!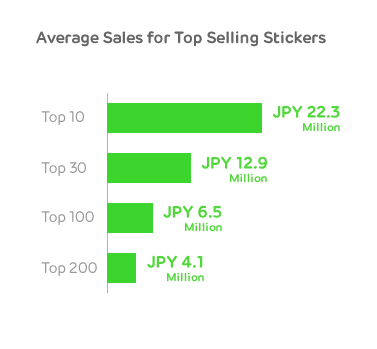 Half of All Sticker Sets Gross JPY 10,000 or Higher
---
The fact that more than half of all sticker sets have brought in sales of JPY 10,000 or higher shows that more than just a few very popular sets make money and that creators can reasonably expect to make a little extra spending money with their own stickers.
LINE Creators Market has only just begun. We will do our absolute best to make LINE Creators Market even more enjoyable for all our creators and sticker-loving users, so we hope you continue to use LINE Creators Market in the future.
Press Release: