LINE SHOP
is now open in Thailand. Take a look at the products you want just as if you were window shopping, and talk directly with sellers with this exciting new shopping app. The best news is that it's absolutely free!
No Need to Input Info, Start Right Away!
---
All you have to do is tap LINE Login and set your user name and your registration is complete! There's no need to input your name or email address.
Window Shop Straight from Your Phone!
---
Just open the app to see recommended sales and popular categories.
Select categories and search by keywords to see the products you want to window shop straight from your smartphone screen.
Communicate directly with sellers through LINE SHOP's chat feature. There's no need to exchange LINE IDs or email addresses, and the chat will be immediately familiar to anyone who has used the LINE chat!
Tons of Special Events in Addition to "Lucky Price" Events!
---
In addition to sales of up to 80% off and free shipping events, we're also offering Lucky Price events! One lucky user who sets the lowest price without overlapping with anyone else will be able to purchase an amazing product.. Users can tell their LINE friends about Lucky Price events to set even more prices and increase their chances to get the product they want.
Selling has Never Been so Easy! Open Your Own Shop!
---
LINE SHOP has made it easier than ever to become a seller. Decorate your shop with any kind of banner design you want!
Become a Seller in Just 3 Steps!

---
It only takes 3 simple steps to become a seller on LINE SHOP. Simply take a picture of the product you want to sell, enter the product info, and then place it on sale! There's no need for a preliminary review or monthly fees, so anyone can start selling right away!
Join today and enjoy your shopping experience with LINE SHOP!

LINE SHOP
 (Free Download)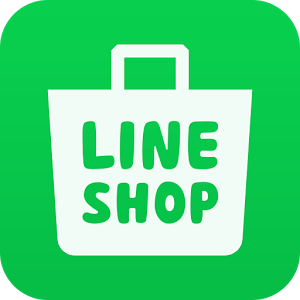 Supported Environments:
iOS 5.0 or above, Android 2.2 or above
Supported Languages:
English, Thai