The newest version of LINE (4.5.0)
includes the "Hidden Chat" feature, which lets users send time-limited messages to one another.
*This feature is unsupported on Chinese and Japanese accounts and on the BlackBerry, Firefox, Nokia, Windows Phone, and PC versions of LINE.
Hidden Chats take place in a separate 1-to-1 chat room from regular chats. Text and image messages are sent in a secure state, and after the receiver taps on the message, the contents will only be displayed for a pre-set amount of time. After that time limit is exceeded, the message will be deleted automatically.
This feature is perfect for sending messages containing sensitive information or images that you only want the recipient to see.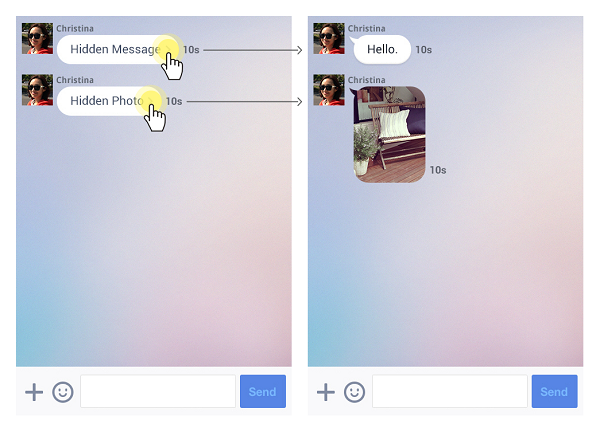 How to Send
---
1. Open a 1-to-1 chat with the person you'd like to message as normal, and tap "Hidden Chat" from the menu at the top of the chat room. Hidden chats cannot be used in group chats or multi-person chats.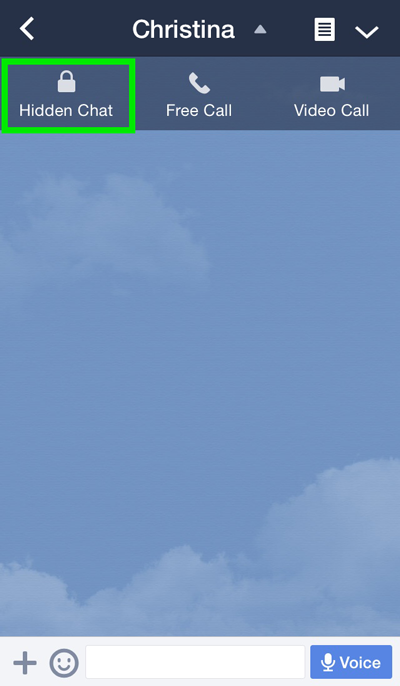 2. Send messages or images in the Hidden Chat room as usual. The Timer (amount of time recipient can view the message) is set to 1 minute by default, but the time can be changed from the menu at the top of the screen.


Selectable times – 2, 5, or 10 seconds; 1 minute; 1 hour; 1 day; 1 week
Types of messages that can be sent –
text, stickers, location info, contact info, and images. (Video messages, voice messages, snap movies, albums, and notes cannot be sent.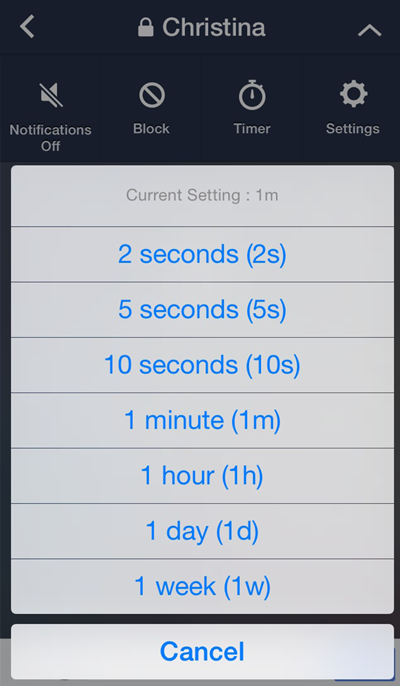 3. After the recipient has finished viewing the message, it will be deleted from the chat room. After the set time has been exceeded, viewed messages will be automatically deleted from LINE's servers. All unopened messages are automatically deleted from LINE's servers after a short term period.
How to Receive
---
1. A chat room will open as normal when the message arrives.
2. After you tap the hidden message, the contents will display for the amount of time set by the sender of the message.
3. After the timer ends, the message will be automatically deleted.
Use Hidden Chats together with regular LINE chats to get the most out of your social experience!