Thanks to all our lovely players, the exciting endless runner LINE Cookie Run has surpassed 30 million downloads worldwide! To celebrate this momentous occasion, a brand new "2nd Story" starts today, bringing brand new additions to the game including re-done stages and even more dangerous obstacles. This new Cookie Run is sure to satisfy even the most discerning gourmand's sweet tooth!
That's not all! We'll also be giving away 100 Crystals to all of our players!

Redesigned Stages! Run for Your Life in Cookie Run's Brand New World!
Along with exciting and gorgeous backgrounds, floors that move up and down and obstacles that open and close will add even more thrill to your running experience. New and experienced players alike will find even more excitement than tasting a freshly baked batch of cookies!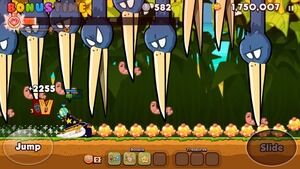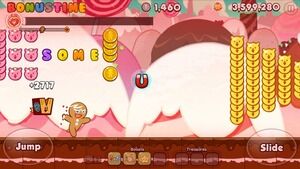 New Bonus Stages!
2 all-new bonus stages have been added. Visit them by gathering all of the alphabet letters and spelling out "BONUS TIME". Master the strategies of the new stages to get tons of Coins and Jellies!
Max Player and Energy Levels Increased!
This new update raises the maximum Energy level from 20 to 30, and the maximum player level from 50 to 60. Find the best strategies to run as fast as you can and become the fastest cookie of all!
New Cookie and Pet!
Use the shining magic circle to destroy obstacles with the Wizard Cookie. Make sure to bring along the new pet Book of Wizdom for massive points!
Watch the New Promotional Video!
See all the exciting features of the brand new Cookie Run in this special movie made just for the fans!
Get 100 Crystals to Celebrate 30 Million Downloads
Input the serial numbers contained in friend invite messages and Heart messages in the designated screen to get a whopping 100 Crystals. You only have one chance to get this awesome gift, so don't forget!
Event Period
Until June 5, 2014 (GMT+9)
Check out the brand-spanking new LINE Cookie Run now, and look forward to even more thrilling events in the future!
LINE Cookie Run (Free Download)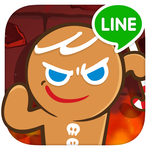 App Store
Google Play