Stickers submitted by creators to the
LINE Creators Market
officially go on sale starting today! To find out how you can sell your original stickers too, click
here
.
Find the perfect set for your style from hundreds of stickers. Whether it's your artistic friend's creative doodles or the designs of an independent illustrator halfway across the globe, you'll find it here on LINE Creators Market.

How to Buy Creators Stickers
Stickers submitted to and approved by LINE Creators Market can be purchased from LINE Web Store on your smartphone and PC.
Purchase Procedure
The following steps apply for both PCs and smartphones.
1. Log in to LINE Web Store.
You will need to register your email address on the smartphone version of LINE by going to Settings > Accounts.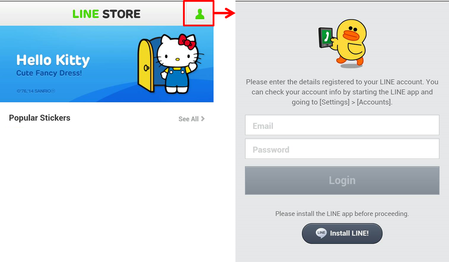 2. Select Creators Stickers from the menu and find the sticker set that you wish to purchase.
You can choose to view the most popular or newest stickers, or search using keywords.
3. Select Purchase and choose a payment method to complete the purchase.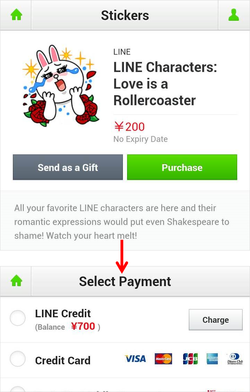 4. Open the LINE app on your smartphone, then go to Settings > Stickers > Purchase History to download the stickers.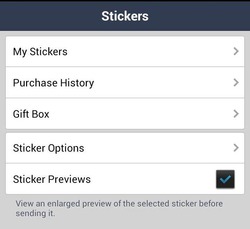 You can skip steps 1 and 2 by getting the URL of the sticker set's Web Store page directly from the creator.
If you have submitted stickers to the LINE Creators Market, please follow these steps to start selling them. For more details, please refer to the FAQ inside My Page.
1. Check the status of the stickers on My Page. If the status says Approved, click the Release button.
2. Once the status changes to Ready For Sale, the stickers will be available on the LINE Web Store.
3. Share the store URL on the Manage Stickers page with your friends so they can purchase your stickers easily.
Payment for sticker sales can be collected from the next month using the Sales / Payment menu. Your return will be 50% of the total sales revenue minus tax. Payment application will open once your total return exceeds JPY 10,000.
Q1. How many days will it take for my stickers to become ready for sale after I submit them?

A1. LINE Corporation reviews your stickers after you submit them. The length of the review period will depend on the stickers submitted, so we are unable to provide an estimate.




Q2. What should I do to improve the chances of my stickers getting approved?

A2. We have prepared a set of review guidelines. Please read them before designing your stickers.




Q3. What kind of stickers are other creators submitting?

A3. We have received many stickers featuring illustrations of groups of friends, slang popular among specific circles, and logos of organizations. Any sticker that abides by the guidelines is welcome with open arms!
Create your one and only sticker set and make communication on LINE even more personal!